Cards won't rush Wacha back to the mound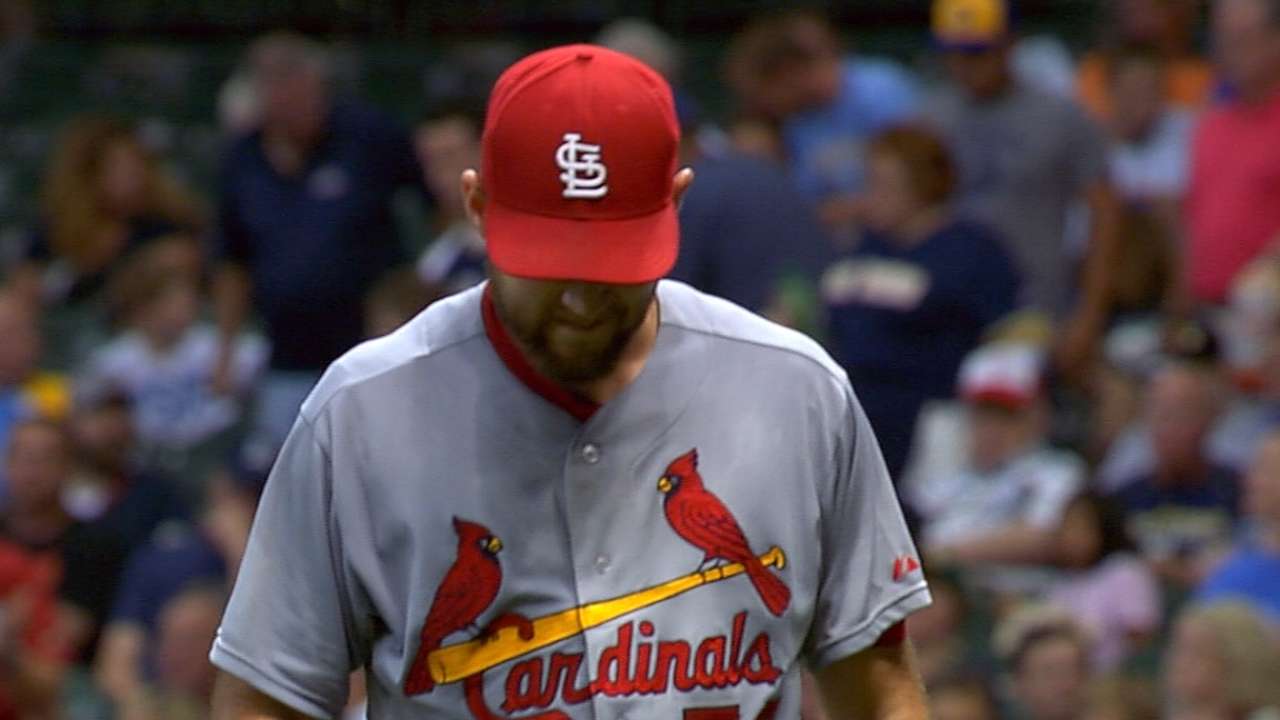 ST. LOUIS -- Michael Wacha threw a full bullpen before Sunday's game, but Cardinals manager Mike Matheny said the club is still taking a wait-and-see approach concerning his return.
Wacha had made two starts while trying to build his pitch count after coming back from a stress fracture in his throwing shoulder. The right-hander was scheduled to start against the Rockies on Sunday, but he didn't feel right, so the club announced on Friday that Marco Gonzales would take the mound.
"This is a young player where we had something going, missed a couple of months and all those are reasons for us to once again pause and just kind of take our time, make sure everything looks right before moving forward," Matheny said.
The next step depends on how Wacha responds to the bullpen session.
A positive response could put the 23-year-old back in the Cardinals' postseason pitching mix. Matheny said Wacha is still a possibility for the rotation, but he wouldn't rule out a role in the bullpen.
"I don't know if that's the best option because we start measuring what would be more taxing on a guy, the up and downs, the less rest," Matheny said. "I think there's different viewpoints on that. We like him as a starter and we like watching him in big situations, too. So we'll take our time and see what we got and make that decision when we have to."
Joe Harris is a contributor to MLB.com. This story was not subject to the approval of Major League Baseball or its clubs.