Yost sticks with Alcides at top of lineup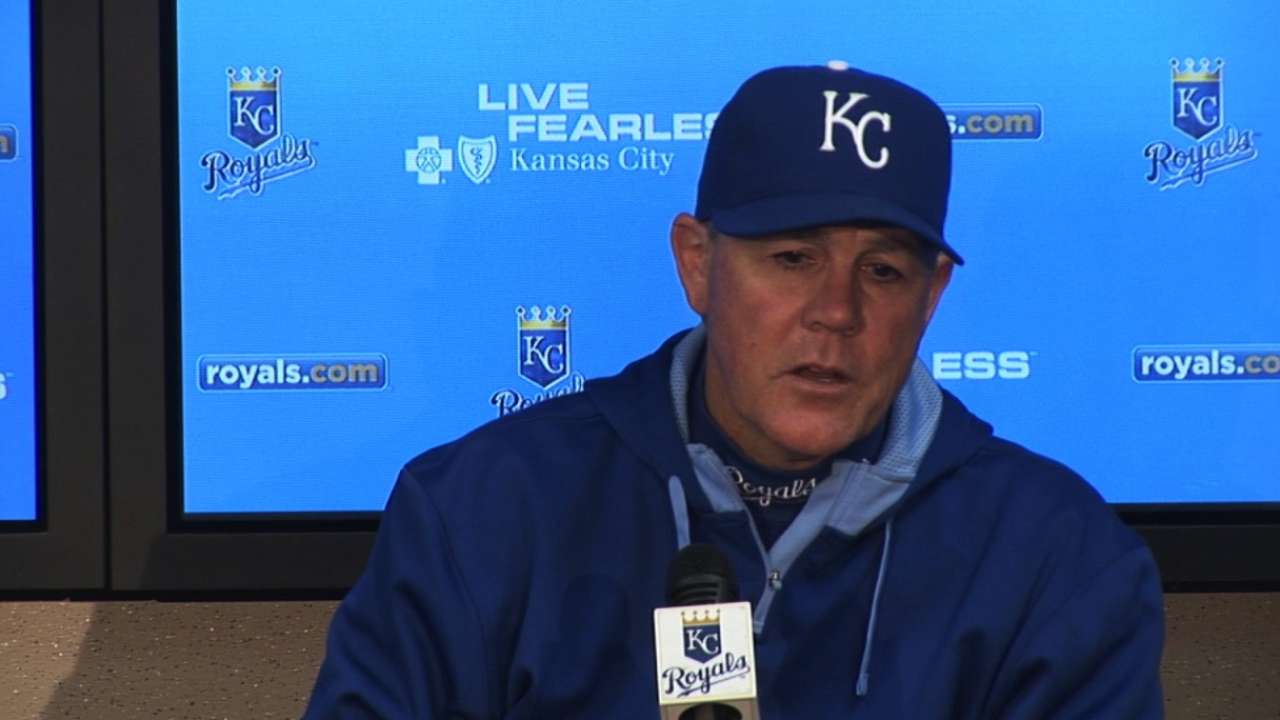 KANSAS CITY -- No big surprise that the Royals' revised batting order, which erupted for a 7-1 victory over Boston on Saturday night, remained intact for Sunday's game.
That included shortstop Alcides Escobar leading off for just the third time this season.
Escobar tends to be a free swinger -- he had just 20 walks in his 148 games -- which is one reason he doesn't often get the leadoff assignment. But he was trying to be selective on Saturday night, when he went 2-for-4.
"After he grounded out on that 3-2 pitch, he goes, 'You know that was a strike.' I said, 'I know,'" manager Ned Yost recalled. "He said, 'I just wanted you to know, I knew that was a strike. If it was a ball, I was taking it.'"
In other words, Escobar was ready and willing to take a walk.
Yost chuckled.
"I think he likes that spot," he said.
Dick Kaegel is a reporter for MLB.com. This story was not subject to the approval of Major League Baseball or its clubs.