Duffy on track after successful side session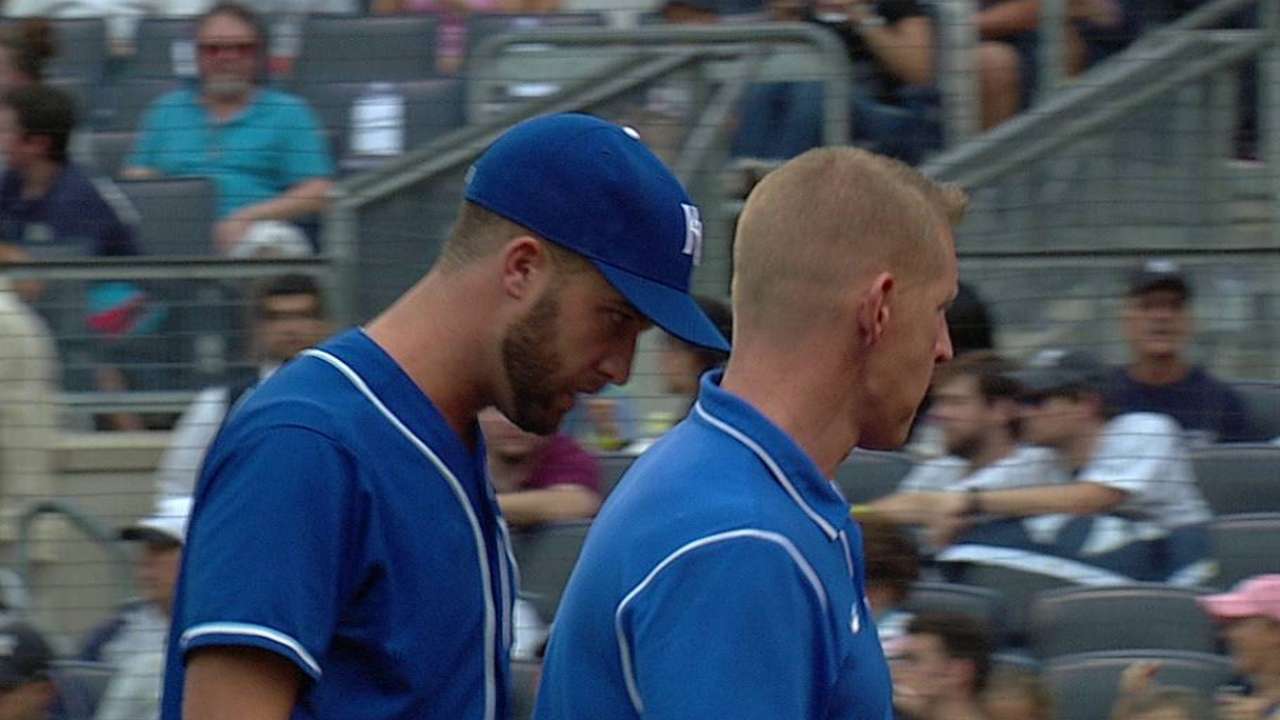 KANSAS CITY -- Nothing has been decided yet, but the signs are positive for left-hander Danny Duffy returning to the Royals' rotation this week.
Duffy's next turn would be Tuesday night against the White Sox at Kauffman Stadium.
"Duffy went out and threw a side [session] today and came out of it pretty good," manager Ned Yost said before Sunday's finale vs. the Red Sox. "So we'll see how he rebounds tomorrow."
That would be Monday after Duffy can see how his left shoulder, which was inflamed and caused him to miss his last start, reacts to Sunday's session off the mound.
"We'll come in and see if he feels good," Yost said. "He's been playing catch the last couple of days, threw a 20-pitch side today, and if he has no issues, then we'll make a determination. But when he threw, he had no stiffness, no pain, felt good. So if he comes back and feels good tomorrow, then we'll make up our mind what we want to do."
If Duffy is not ready, right-hander Liam Hendriks likely will face the White Sox. Hendriks took Duffy's start on Thursday night against the Red Sox and was lifted in the third inning of a 6-3 loss.
Dick Kaegel is a reporter for MLB.com. This story was not subject to the approval of Major League Baseball or its clubs.