Rasmus starts after two weeks on bench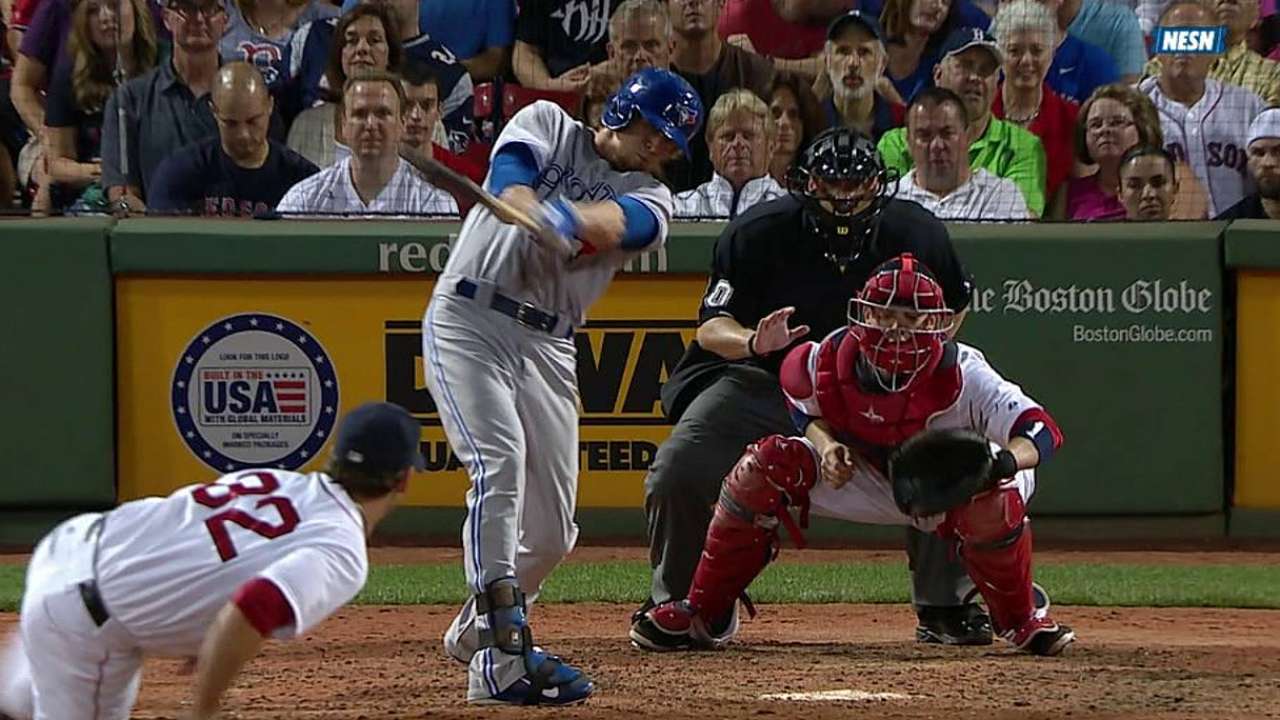 TORONTO -- Colby Rasmus was in the Blue Jays' starting lineup on Sunday for the first time since being relegated to a bench role two weeks ago.
Rasmus hit sixth and played center field in the Blue Jays' series finale against the Rays at Rogers Centre.
The 28-year-old, who is set to become a free agent in the offseason, had been the club's everyday center fielder since he joined the team midway through the 2011 season. He had a breakout year in '13, hitting 22 homers with a .276 average in 118 games, but he hasn't been able to repeat that success. Rasmus has struggled at the plate for much of this season, hitting .229 with 18 homers in 101 games, and he's watched his OPS fall to .748 from .840 last season entering play Sunday.
Rasmus missed more than a month between May and June with a hamstring injury, opening the door for Anthony Gose and Kevin Pillar to strut their stuff in a center-field platoon.
Since being moved to a part-time role, Rasmus has appeared in six games, going 3-for-7 with two homers, including a game-winning solo-homer in the Blue Jays' extra-innings win over the Rays on Sept. 4.
Jamie Ross is an associate reporter for MLB.com. This story was not subject to the approval of Major League Baseball or its clubs.