Wright impressing Red Sox with knuckler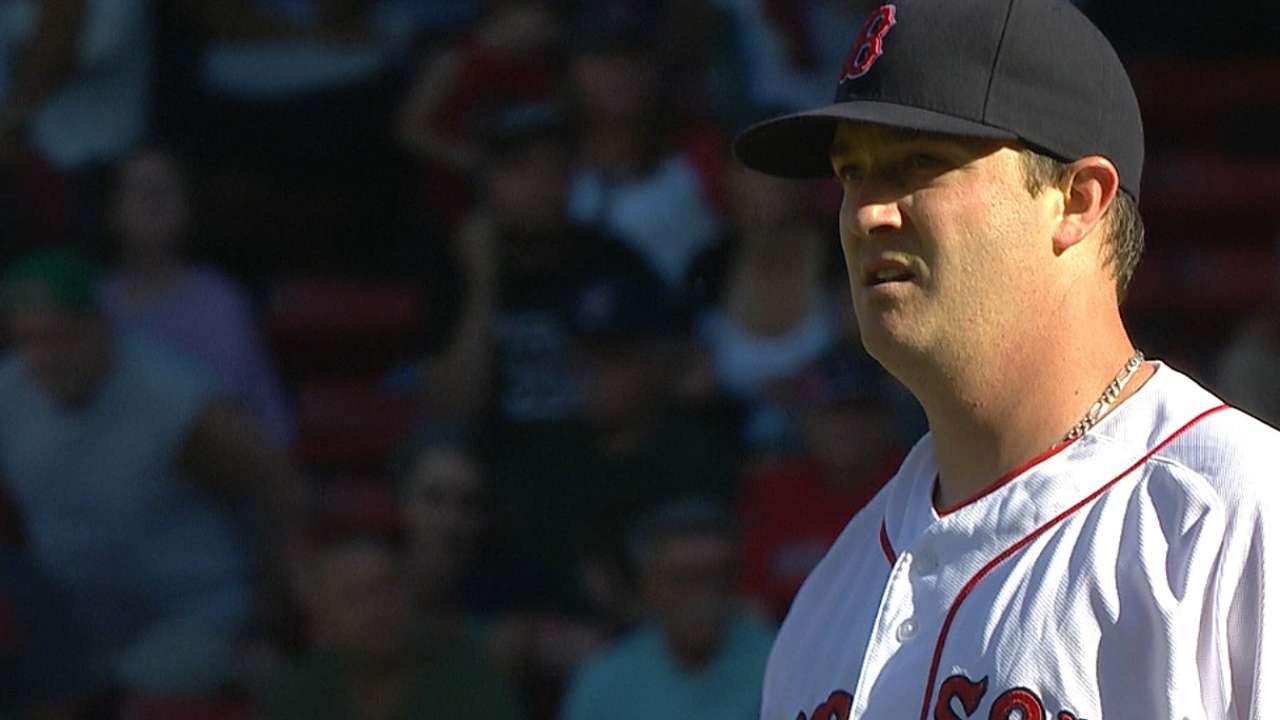 KANSAS CITY -- Steven Wright, and his dancing knuckleball, represented the lone bright spot in the Red Sox's 7-1 loss to the Royals on Saturday.
Wright relieved starter Rubby De La Rosa in the fifth inning and blanked Kansas City for three frames. He allowed just three hits with no walks and two strikeouts on his floating, mid-60s knuckler.
After watching Wright toss eight straight scoreless innings, Red Sox manager John Farrell mulled Wright as a candidate to start one of Boston's remaining 12 games.
"He's a possibility, wouldn't rule it out," Farrell said. "He's done an outstanding job strike-throwing, changing the speed of the knuckleball. It's been impressive to see him handle the innings he's pitched."
Wright previously appeared last Saturday against the Orioles, saving Boston's bullpen with five fantastic innings. He entered in nearly the exact situation as he did vs. Kansas City: fifth inning, with the Red Sox trailing and De La Rosa previously on the mound for the first four. Wright shut out Baltimore, surrendering just a pair of hits and striking out six.
"I think the biggest thing I've been able to do in my last couple of outings is throw strikes with [the knuckleball]. I feel like if I throw strikes, it's going to get them having to swing," Wright said.
Wright has made three appearances in 2014, with a 0.75 ERA in 12 innings.
Jackson Alexander is an associate reporter for MLB.com. This story was not subject to the approval of Major League Baseball or its clubs.