Frustration aside, Baez learning strike zone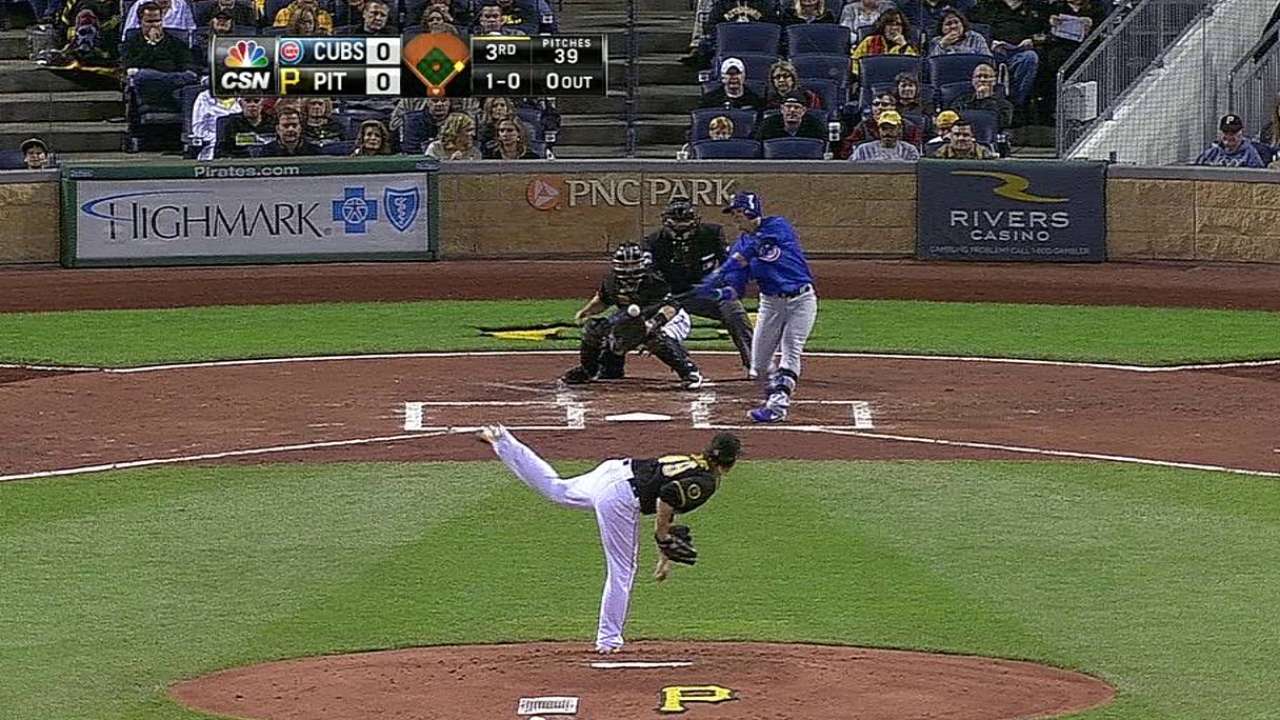 PITTSBURGH -- Javier Baez was called out on strikes twice on Saturday, and Cubs manager Rick Renteria complimented the rookie on maintaining his poise. Renteria also cautioned fans not to read too much into Baez's reactions to calls.
"I don't think he was frustrated at his at-bat," Renteria said Sunday. "You have a young man who has been probably chasing pitches out of the zone a little bit. He's 21 years old, and trying to refine his zone, so when he does it, as a young hitter, he wants to get some of those calls that he's worked for."
There's no denying that Baez has struck out a lot -- 69 K's in 155 at-bats over 38 games. He's not upset at the call as much as at himself sometimes, Renteria said.
"What you see in his reaction is what he's trying to do in his at-bat," Renteria said. "It's not the third strike or the call, it's that he's been trying to work and working to develop his at-bats and strike zone awareness and stay in it. Some of the frustration might be at himself, where in the instance it's a strike, and he takes it, and it's like, 'That's one I should have gone after.' We have to be careful what we perceive that action to be about. Some instances it's, 'Man, I should've pulled the trigger on it.'"
With Starlin Castro sidelined with a left ankle sprain, Baez is starting at shortstop, and it's given Renteria and staff a chance to polish his fielding skills.
"There are some things from the shortstop side that we've talked about cleaning up," Renteria said. "It's been staying through the ball, coming through it. He has a tendency to get a little flat-footed. He has a real good sense of time, a very clean exchange, and he's really working hard on trying to improve on some of the little things about playing short."
Carrie Muskat is a reporter for MLB.com. She writes a blog, Muskat Ramblings, and you can follow her on Twitter @CarrieMuskat. This story was not subject to the approval of Major League Baseball or its clubs.