Raburn's season in doubt after knee injury
Utility man to have hyperextended left knee tested if pain continues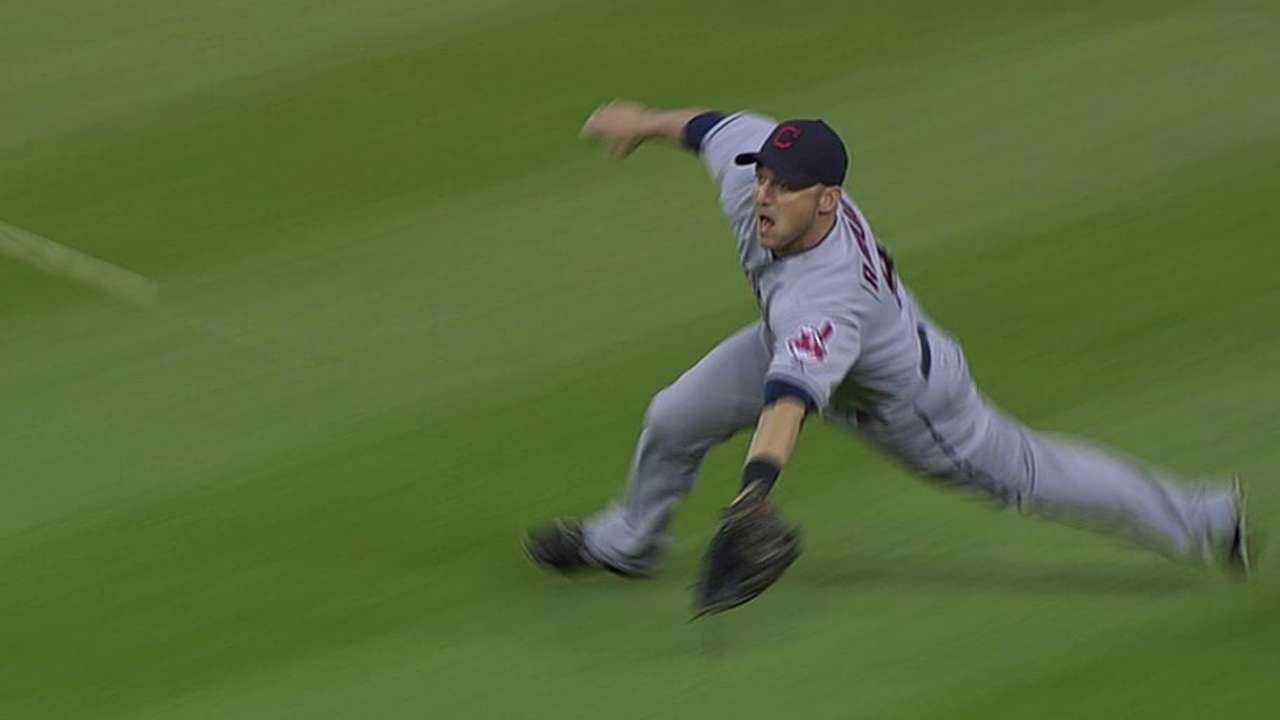 DETROIT -- The Indians are not sure how much time utility man Ryan Raburn will miss due to his left knee injury. With a little more than two weeks left on the schedule, it is possible that Raburn's season is at risk.
Prior to Sunday's series finale against the Tigers, Indians manager Terry Francona indicated that Raburn remained day to day with the hyperextended knee. If the pain persists over the next few days, Cleveland will likely send the veteran for more tests to further examine the extent of the injury.
"He's a little tender today," Francona said. "He won't do anything today other than get treatment, and then we'll kind of see how the next day or so goes. If he starts to improve, that's good. If he doesn't, then we'd probably think about getting him an MRI or something."
During the third inning of Saturday's 5-4 loss to Detroit, Raburn injured the knee on a defensive play in right field. The setback came after the 33-year-old Raburn went 2-for-3 with a home run in Cleveland's 7-2 loss to the Tigers on Friday night.
That made the timing of the injury frustrating for Raburn and the Tribe.
"What I was really excited about was he swung the bat the other night like he can swing it," Francona said. "That gives us a big lift. I know he's disappointed, but we'll get him looked at and not try to get ahead of ourselves, and just make sure he's OK."
Through 74 games for Cleveland this season, Raburn has hit .200 with just four home runs and 22 RBIs, while playing through a right wrist injury that has bothered him on and off since Spring Training. It has been a significant decline from 2013, when he hit .272 with 16 homers and 55 RBIs in 87 games during his first season with the Tribe.
Jordan Bastian is a reporter for MLB.com. Read his blog, Major League Bastian, and follow him on Twitter @MLBastian. This story was not subject to the approval of Major League Baseball or its clubs.