Black set to see doctor for sore right shoulder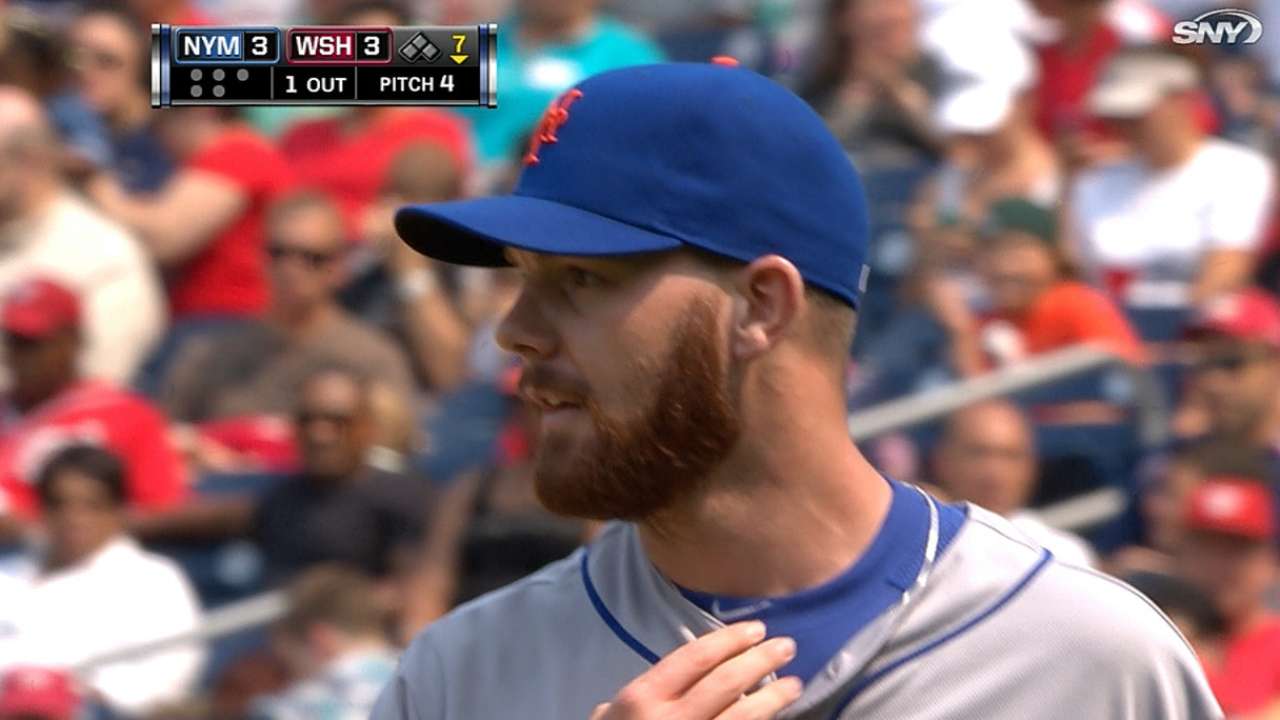 NEW YORK -- More concerning than the run that reliever Vic Black allowed to the Nationals on Saturday night, and more perhaps than the Mets' 10-3 loss itself, was the lack of high-90s velocity on the right-hander's fastball.
Black averages nearly 97 mph on his four-seamer, but against Washington it was sitting at 92-93 in his lone inning of work. It's troublesome enough that the Mets will have Black see a doctor on Sunday morning for what he called "shoulder soreness."
"We have a few concerns there," manager Terry Collins said.
The issue might stem from Black's herniated disk, which kept him out of action for 15 days until earlier this week. A velocity drop on Aug. 24 -- Black was around 94 mph against the Dodgers, according to Brooks Baseball -- made the coaching staff question whether the reliever was OK. Black landed on the disabled list when an MRI revealed the neck issue.
The rest helped, Black said, but upon pitching against the Rockies on Monday, he didn't feel quite right. Now, Collins said, Black has changed his arm angle.
"Once I came back, it wasn't bugging me when I came off, but after that first outing back, I don't know. I've been aching," Black said. "My neck feels fine. My guess would be you take that many days off from throwing -- I didn't throw for 10 days -- it's almost like jump-starting again."
Black likened the lack of velocity Saturday to stepping on the gas, but not getting any movement on the speedometer. He insisted he felt OK, but it just wasn't there.
"There's going to be times when you don't have it. I know it shouldn't be that low," Black said. "It's kind of surprising to me."
Tim Healey is an associate reporter for MLB.com. This story was not subject to the approval of Major League Baseball or its clubs.