Replay used twice in ninth inning of Cards-Rockies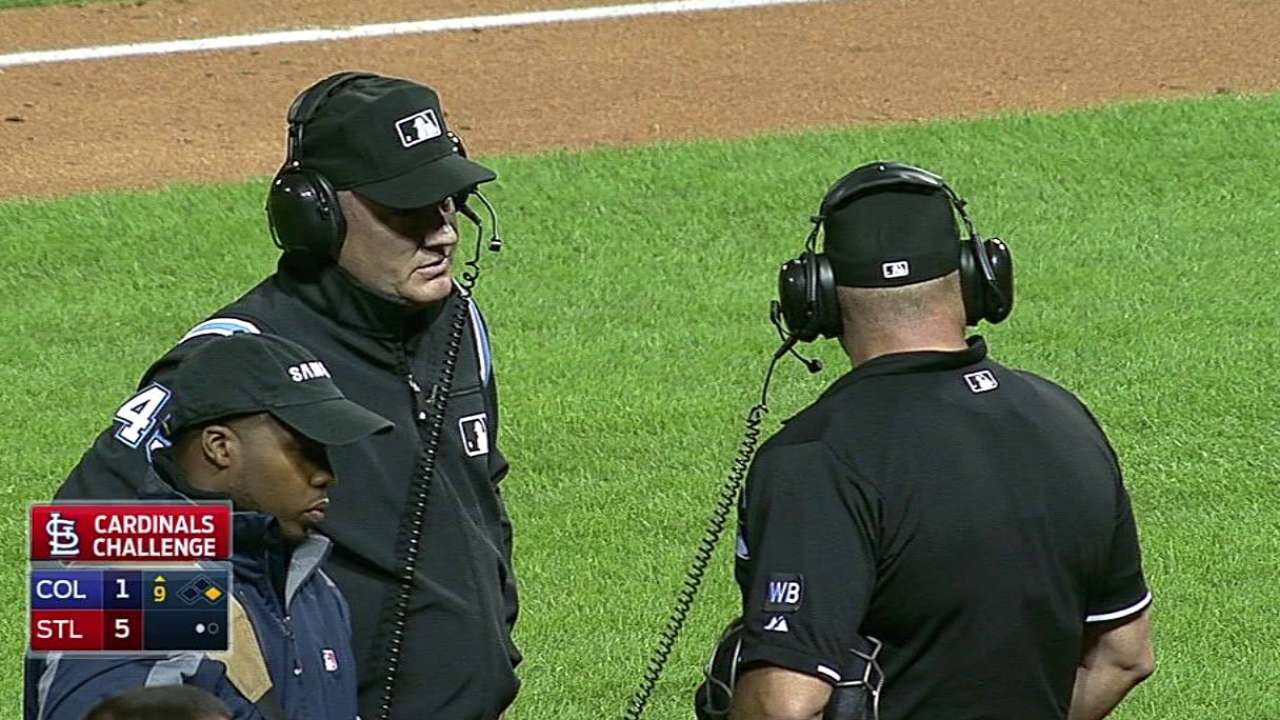 ST. LOUIS -- Replay was used twice in the ninth inning of the Cardinals' 5-4 win against the Rockies on Saturday night at Busch Stadium.
The first replay occurred when Cardinals manager Mike Matheny unsuccessfully challenged a safe call at first base. The play started when Colorado's Nolan Arenado lined out to second for the first out of the inning with Drew Stubbs on first base after a leadoff walk. Second baseman Pete Kozma threw to first after making the catch to try to double up Stubbs, but umpire Jeff Nelson called Stubbs safe. After review, it was ruled that the call would stand.
With two outs in the inning, there was a crew chief review of potential fan interference. Pinch-hitter Michael McKenry's double was ruled in play, with Wilin Rosario scoring to cut the Cardinals' lead to 5-4. After review, the call was confirmed.
Joe Harris is a contributor to MLB.com. This story was not subject to the approval of Major League Baseball or its clubs.