Challenge awards Crawford infield hit in rout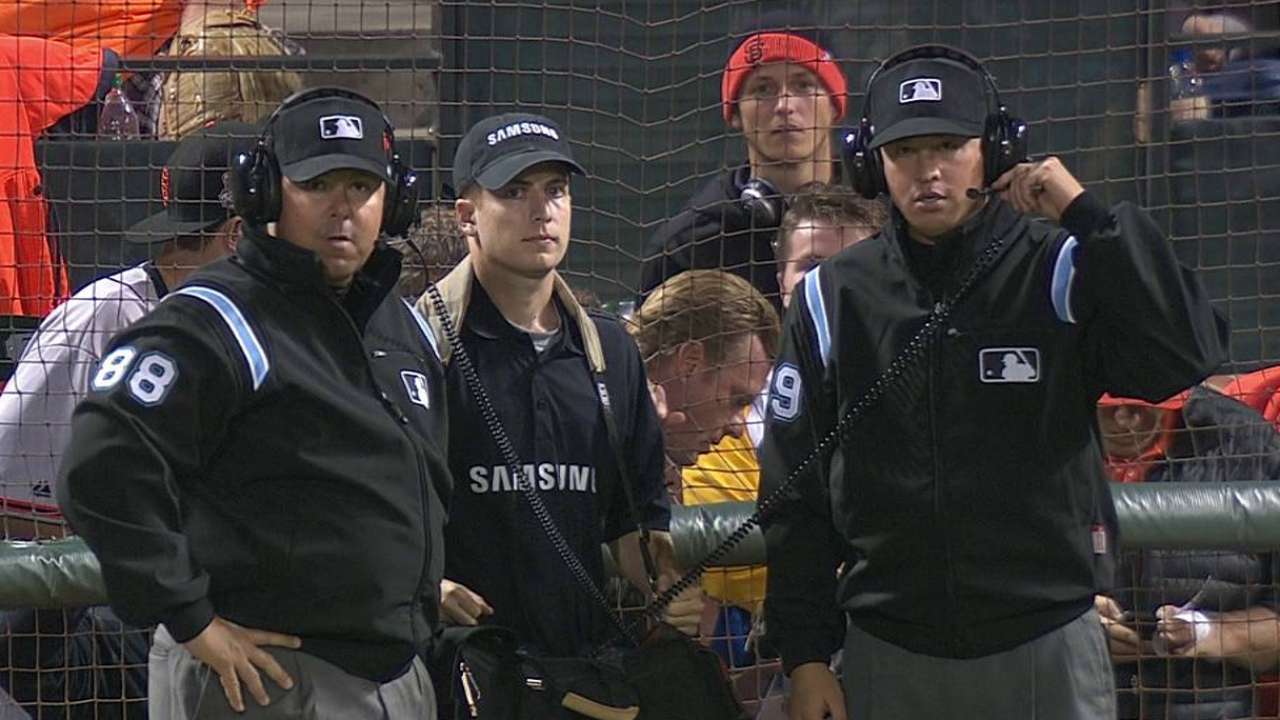 SAN FRANCISCO -- The Dodgers won a manager's challenge in the sixth inning of Saturday night's game with the Giants.
With the Dodgers enjoying a 13-run lead, Carl Crawford was called out at first base by umpire Doug Eddings on an infield grounder to shortstop Matt Duffy.
Crawford pleaded with the Dodgers dugout for a challenge, and Don Mattingly complied, the call being overturned. Crawford was awarded an infield single, the 21st hit of the game for the Dodgers.
Ken Gurnick is a reporter for MLB.com. This story was not subject to the approval of Major League Baseball or its clubs.