Belt, Morse could return by end of week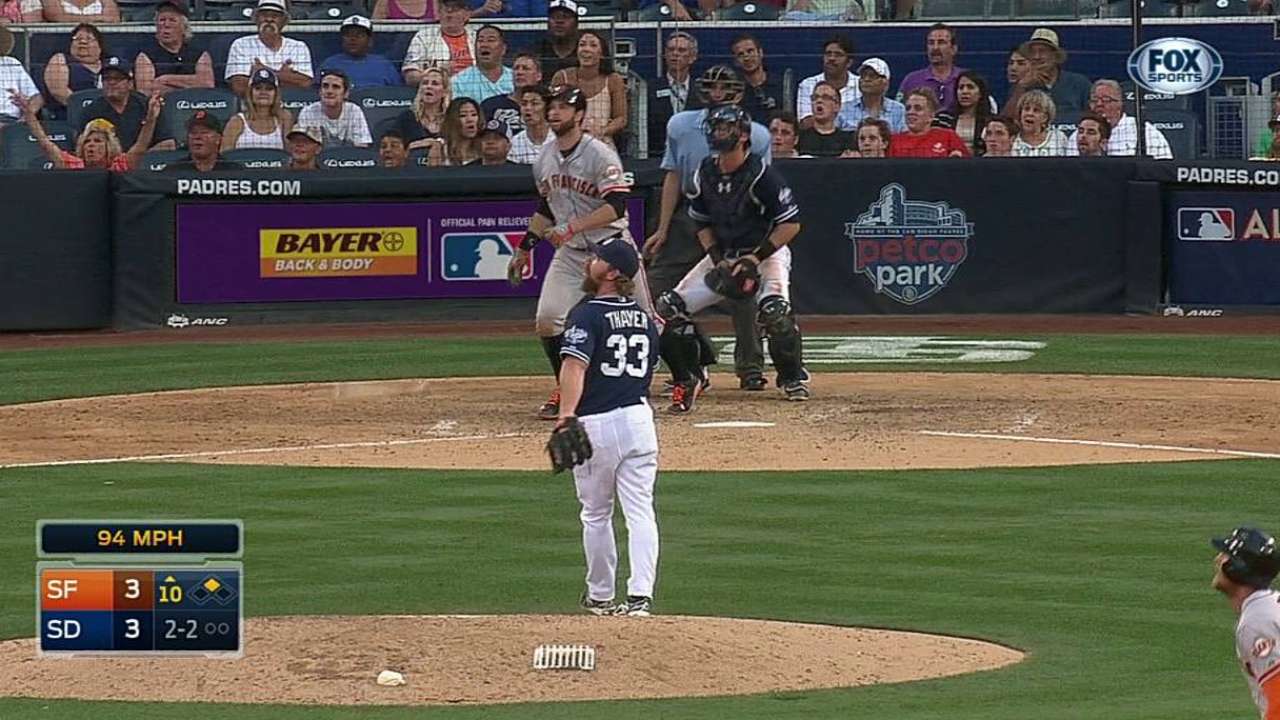 SAN FRANCISCO -- Not much has gone wrong of late for the resurgent Giants, who are inching closer and closer to being back at full strength, health-wise.
Prior to Saturday night's game with the Dodgers, manager Bruce Bochy provided injury updates on Brandon Belt and Michael Morse. Neither is ready to return just yet, but both should be back within a week.
Bochy said Belt, who was cleared to resume baseball activities Thursday after passing concussion tests, will take live batting practice Monday in Arizona and could be activated from the disabled list by the end of next week.
Belt was accidentally struck in the face by a thrown ball during batting practice in Miami on July 19 and missed the next 12 games with a concussion.
He appeared in five games after an early August return, but he was forced to the disabled list again with a recurrence of concussion-like symptoms. On the season, he's hitting .237 with 11 home runs and 24 RBIs in 51 games.
Morse hasn't played since Aug. 31, thanks to a strained left oblique. Bochy said Morse will hopefully start taking batting practice Monday or Tuesday. Morse is hitting .280 with 16 home runs and 61 RBIs on the season.
Ryan Hood is an associate reporter for MLB.com. Follow him on Twitter @ryanhood19. This story was not subject to the approval of Major League Baseball or its clubs.