Scioscia downplays importance of looming 100-win mark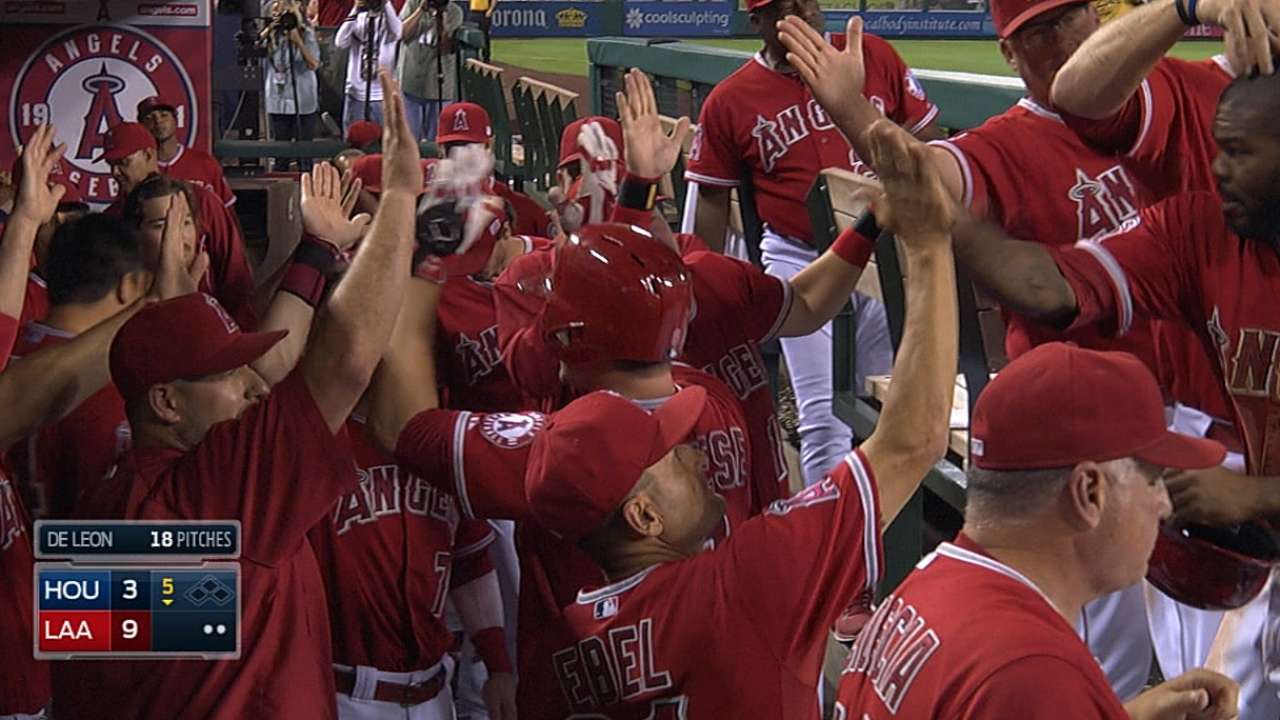 ANAHEIM -- Entering Saturday night's game against Houston, the Angels needed just eight more victories to reach the 100-win plateau, a mark no team has reached since 2011.
With 15 games remaining, including five against the Astros and Rangers, and riding a nine-game winning streak, it appears likely the Angels will reach the 100-win mark for the second time in franchise history (they also did it in 2008).
But how good an indicator has a 100-win regular season been for the postseason?
Since 1962, when the schedule expanded to 162 games, 52 teams have notched triple-digit wins with more than half (27) advancing to the World Series, but only 12 of those clubs have won the championship.
Since 1986, however, only two teams with 100-plus wins have won it all, most recently the 2009 Yankees.
"It's a number, it's always a nice milestone but I think there are things more important than just going for a milestone like that," Angels manager Mike Scioscia said. "You can't let that get in the way of first, clinching the division, secondly, getting your guys ready and make sure they're not stretched here at the end of the season, which if you have your eye on a number like that, you might have a tendency to do."
In 2008, one year prior to the Angels' last playoff appearance, the club went 100-62 but was bounced in four games by the Red Sox. That team was one of 10 clubs to be eliminated in the division series after winning 100-plus games.
Los Angeles won 97 games the next season but eclipsed the 90-win mark this season for the first time since.
"I think there are some goals that take precedent over a simple number of 100 wins that you have to be in touch with," Scioscia said.
Matthew DeFranks is an associate reporter for MLB.com. Follow him on Twitter @MDeFranks. This story was not subject to the approval of Major League Baseball or its clubs.