Catching prospect Coulter could be tried at other positions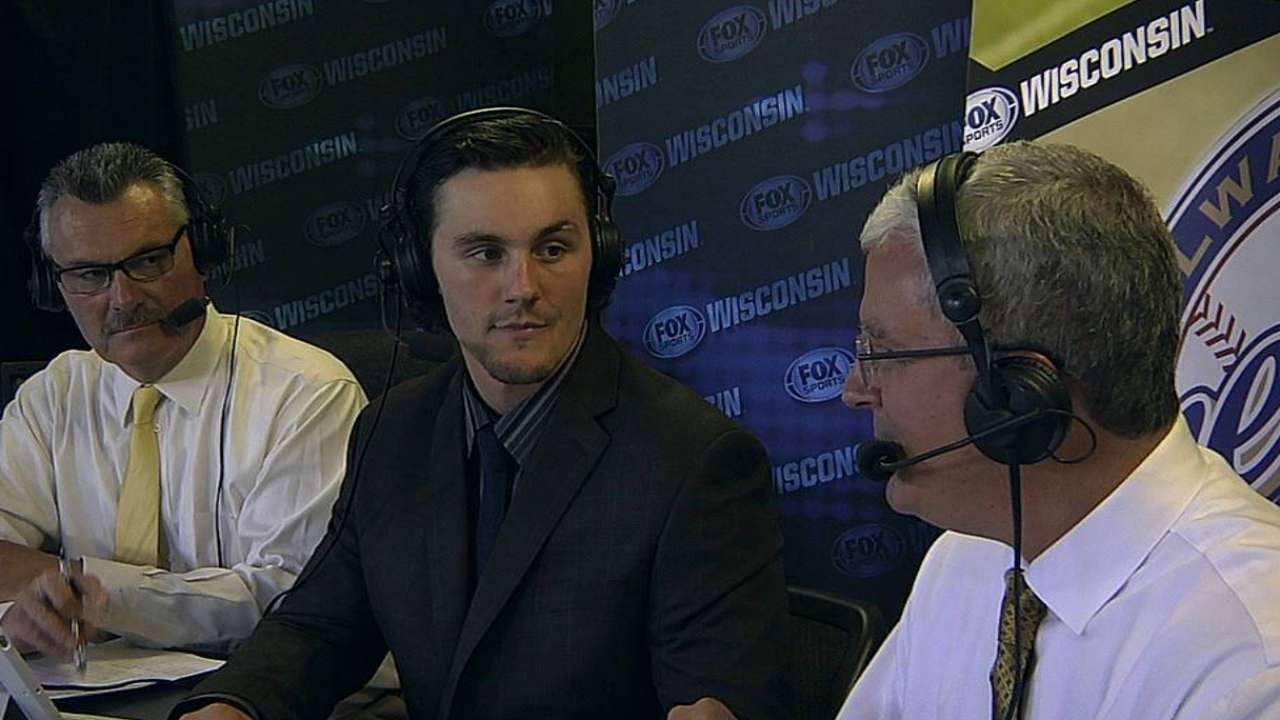 MILWAUKEE -- Clint Coulter's offensive performance at Class A Wisconsin helped him earn honors as the Brewers' Minor League Player of the Year, but it's uncertain if the former first-round Draft pick will remain behind the plate.
Ranked as the Brewers' No.7 prospect by MLB.com, Coulter, who hit 22 home runs with 89 RBIs in 126 games with the Timber Rattlers, split playing time between catcher and designated hitter. However, there has been some talk of moving him to another position.
"Right now, I'm a catcher," Coulter said Saturday at Miller Park. "You have to talk to our [director of] player development, Reid Nichols, and see what they've got for me. But, I'm comfortable wherever they stick me. I just want to get to the big leagues."
"I hate to say back in high school, but back in high school I did play a little bit of third base and a little bit of outfield, so we'll see."
Coulter, a first-round Draft pick in 2012 out high school in Camas, Wash., was honored along with Jimmy Nelson at a pregame ceremony Saturday prior to the Brewers' game against the Reds. Nelson was called up from Triple-A Nashville in July, but was still named the organization's Minor League Pitcher of the Year.
Coulter, listed at 6-foot-3 and 222 pounds, is expected to participate in the Fall Instructional League.
"I'm going to the Instructional League as a catcher, but they did tell me that I will be probably be working at some other spots, maybe third base and outfield, but we'll see how it goes," he said. "So far, I'm a catcher."
If Coulter is shifted to another position, it wouldn't be the first time the Brewers moved a first-round catching prospect.
Brett Lawrie -- now a third baseman with Toronto who was traded by Milwaukee to the Blue Jays after the 2010 season for pitcher Shaun Marcum -- originally was drafted as a catcher in the first round by the Brewers, who moved him to second base.
Jim Hoehn is a contributor to MLB.com. This story was not subject to the approval of Major League Baseball or its clubs.