Ackley back on sideline with ankle soreness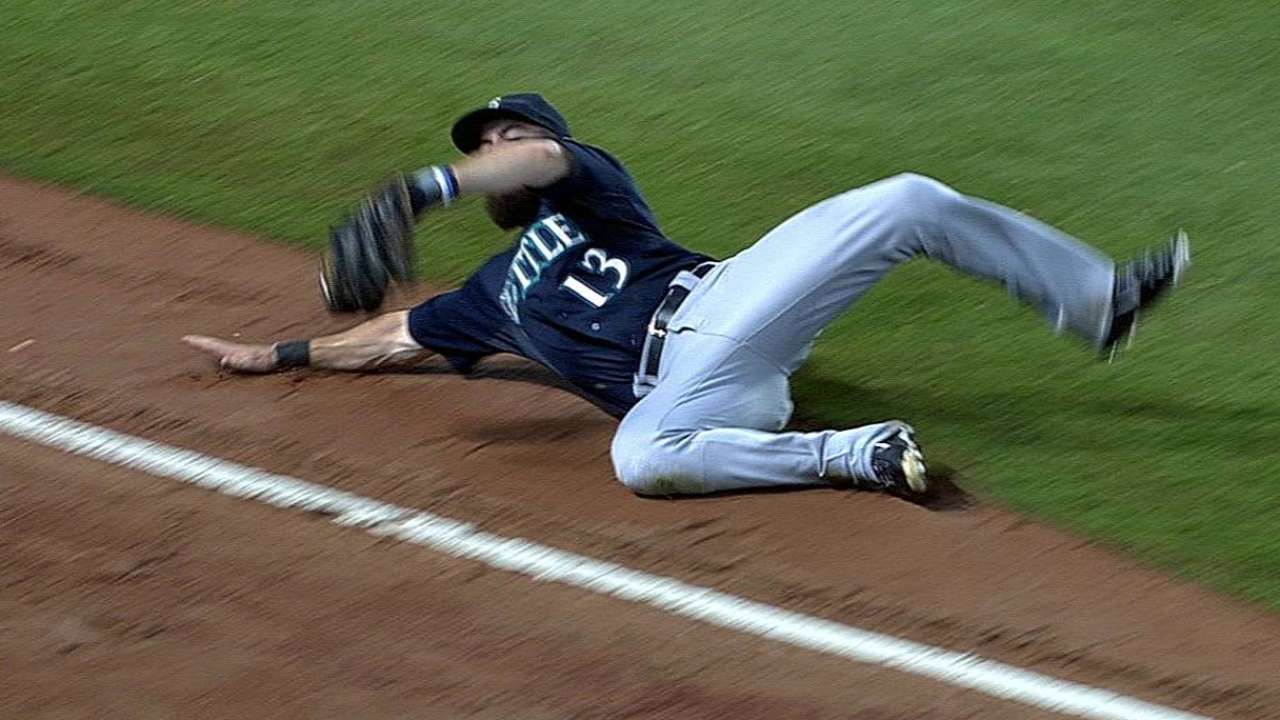 SEATTLE -- A day after returning to the Mariners' lineup, left fielder Dustin Ackley was sidelined on Saturday because of ongoing soreness in his left ankle.
Ackley is day to day.
"He's a little sore today, a little sore last night. I think if this was the seventh game of the World Series, he could play," manager Lloyd McClendon said. "But we'll see if we can get him cleaned up a little bit."
Ackley, who went 0-for-3 with a strikeout in Friday's 4-2 win over the Athletics, is having trouble rotating his back foot when he swings, but he maintained the pain in his ankle/foot area is gradually decreasing.
"It was a little sore running, but hitting, I don't really feel it. It just affects hitting, because I can just watch the video and see how it doesn't want to rotate," Ackley said. "It's not a matter of not being able to play or it being too painful to play. It's definitely doable."
McClendon said the hope is Ackley returns to the lineup Sunday, when the Mariners wrap up a three-game series against Oakland, but that he doesn't know how much longer his No. 2 hitter's injury will linger.
"I'm in the blind, just like you guys. He's feeling better," McClendon said. "But once those spikes dig into the clay at home plate and you have to pivot, things go on that you have no control over."
Ackley, 26, helped carry the Mariners' offense in August, posting a .280/.325/.533 slash line with six home runs, 24 RBIs and five stolen bases. In six September games, he has just one hit in 22 at-bats, dropping his season batting average down to .249.
He also missed four games in a row due to the ankle pain after being taken out of last Saturday's win over the Rangers following a sliding catch.
Said Ackley:
"It's just a matter of being able to play how I want to play, pretty much."
Adam Lewis is an associate reporter for MLB.com. This story was not subject to the approval of Major League Baseball or its clubs.