A's catcher Soto to sit out at least through Monday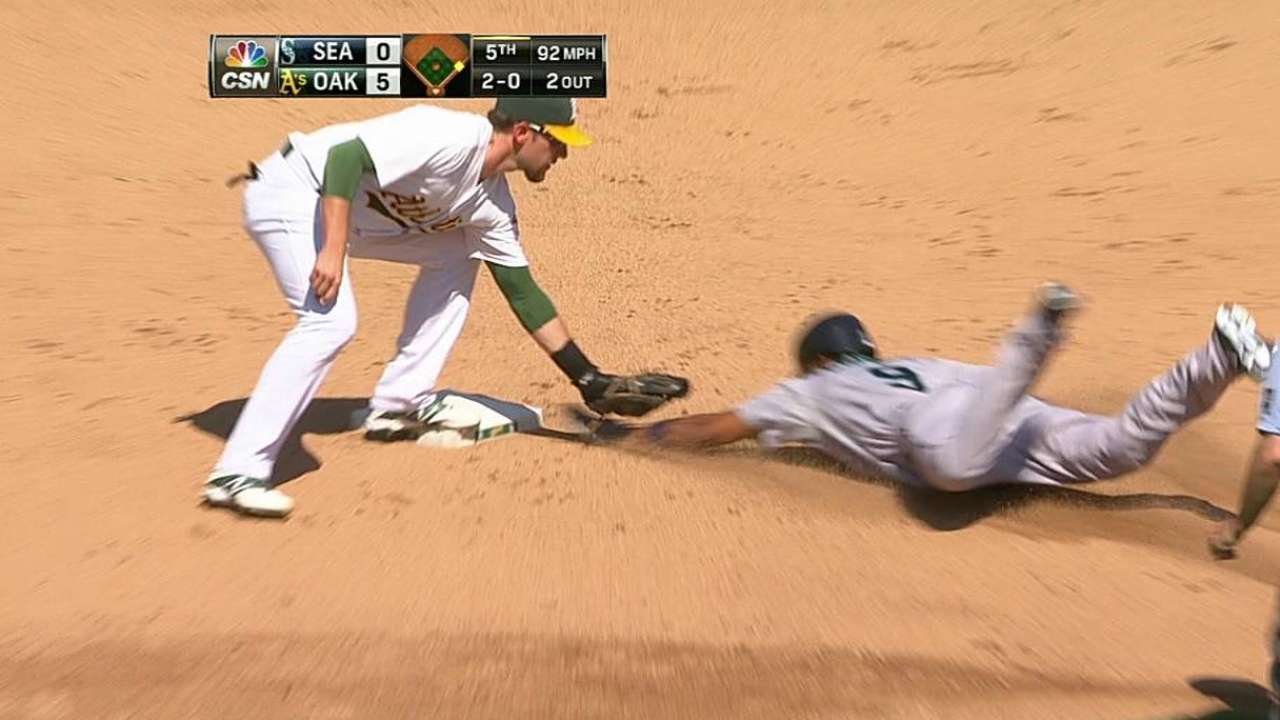 SEATTLE -- Injured A's catcher Geovany Soto is expected to miss the remainder of the Mariners series and rest through Monday's off-day.
Soto experienced back spasms in the third inning of Friday's loss and was feeling only slightly better Saturday following an uncomfortable, restless night. It's the first time in his career he's experienced back issues.
"It's still a little stiff," Soto said, "but hopefully it's just a couple days and nothing too serious."
With Soto unavailable, manager Bob Melvin said he wouldn't hesitate to use September callup Bryan Anderson off the bench to back up catcher Derek Norris, who is expected to start behind the plate again Sunday. The club's other two catchers, Stephen Vogt (left ankle) and John Jaso (concussion DL), are back in Oakland.
Anderson, acquired in an August trade with the Reds, has yet to play in a game with the A's but he does have 35 big league games under his belt with St. Louis (2010, 2012) and, more recently, with the White Sox, for whom he appeared in 10 games following his September promotion last season.
Anderson combined for a .320 average, 10 home runs and 47 RBIs in 78 games between Double-A and Triple-A this season before joining the A's.
"He does a lot of homework," said Melvin, "and he's looking at video. He's prepared for a potential opportunity."
Like Soto, outfielder Craig Gentry (concussion) is also expected to sit out the entire series in Seattle, though Melvin said Gentry was feeling better Saturday. Gentry rode the stationary bike without experiencing any symptoms, as he did the day before.
Jane Lee is a reporter for MLB.com. This story was not subject to the approval of Major League Baseball or its clubs.