Twins challenge, but Danks' double confirmed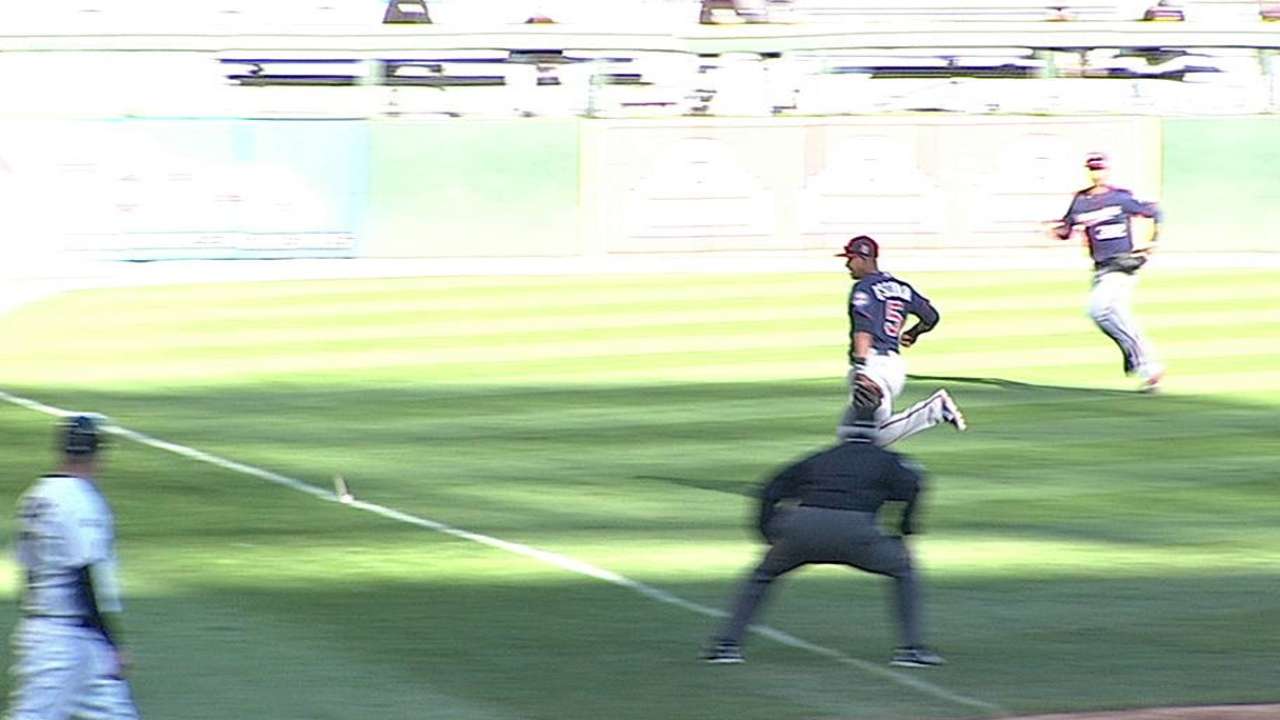 CHICAGO -- The Twins challenged Jordan Danks' double down the left-field line in the seventh inning of Saturday's 5-1 loss to the White Sox in the opener of a doubleheader, and the call was confirmed after a 44-second review.
Danks' double fell just inside fair territory to lead off the inning. Twins manager Ron Gardenhire walked out to third-base umpire Larry Vandover to initiate the review.
Danks scored an out later on a single to center by Andy Wilkins, extending the White Sox lead to 3-0.
Daniel Kramer is an associate reporter for MLB.com. This story was not subject to the approval of Major League Baseball or its clubs.