Franco showing versatility as infielder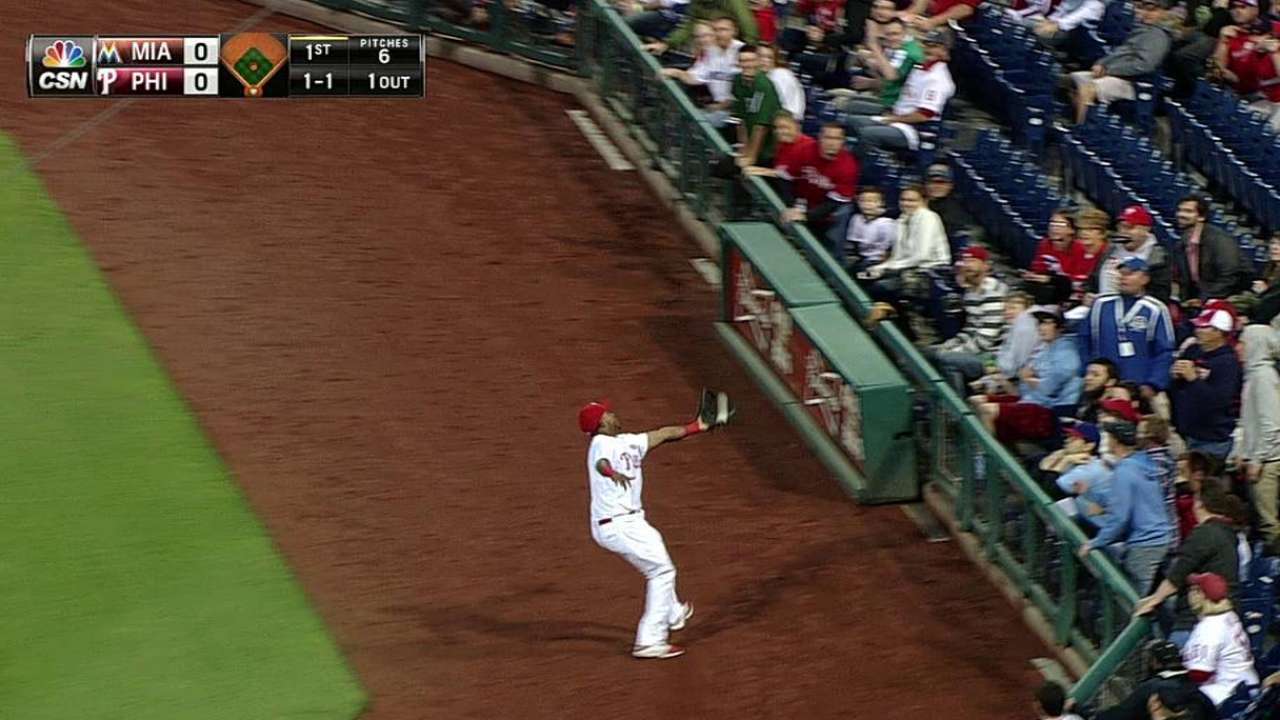 PHILADELPHIA -- Maikel Franco has already proven a very capable Major League third baseman in the short time he's been with the Phillies since his Sept. 1 callup. But the 22-year-old prospect figures to see some time at first base as well in the last couple of weeks of the season.
Saturday night marked the first time Franco started as Philadelphia's first baseman after his first six big league starts came at third.
Franco started 107 of his games at third base for Triple-A Lehigh Valley earlier in 2014, versus only 26 at first.
At this point, Phillies manager Ryne Sandberg is not sure where the infielder is more effective.
"I haven't seen him enough at first," Sandberg said. "Think he had 25 games, something like that, at Lehigh Valley. So he's had more work at third than first. So I wouldn't know, but I know that he's a glove guy, he's defensive-minded, he's got real good hands and he's got real good feet. So things are the makings of a real good infielder.
"What I do notice is at third, he has the ability to, the tougher the play is, the softer that he gets. And that's all instincts. That's all natural. So he's able to either smother the ball, knock it down, stay relaxed, get the out and retreat on a ball to get the right hop. That's all footwork."
Those skills should translate nicely at first.
Erik Bacharach is an associate reporter for MLB.com. This story was not subject to the approval of Major League Baseball or its clubs.