Holland taking strong hand into pennant chase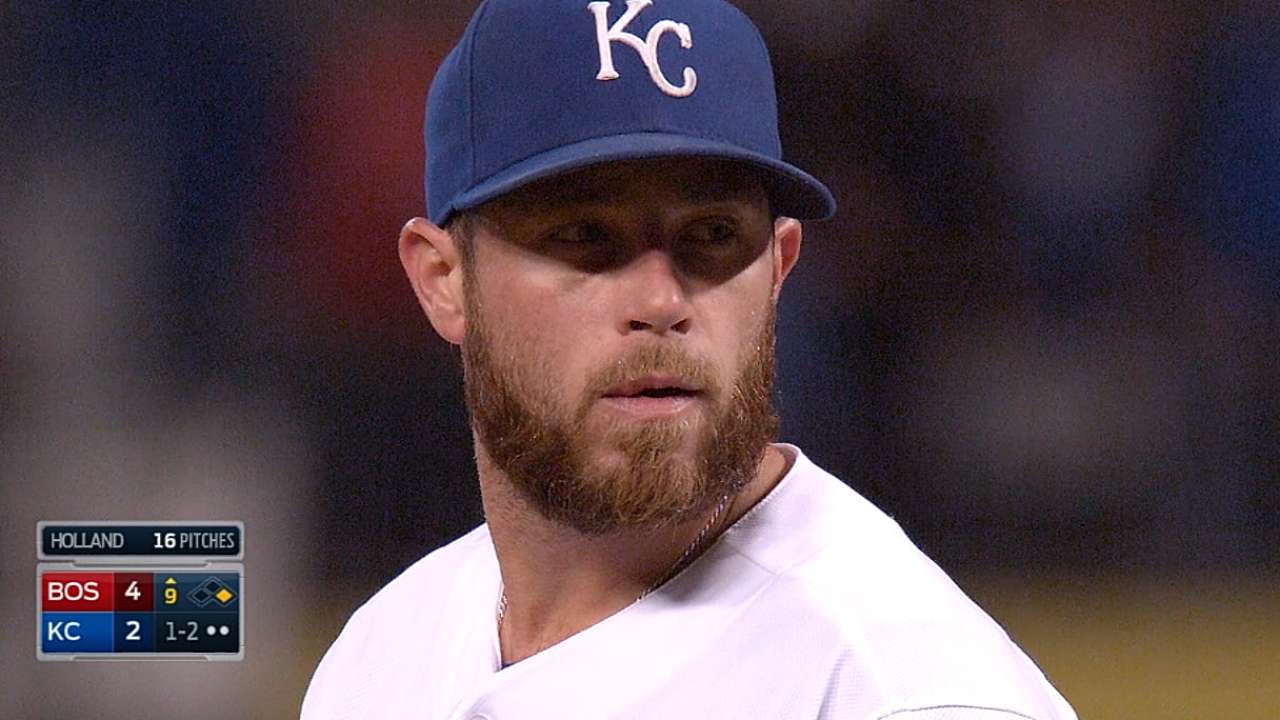 KANSAS CITY -- Greg Holland seemed rarin' to go after his successful return to the mound. He pitched one inning against the Red Sox and struck out the side with one walk in Friday night's 4-2 loss.
"I didn't give up any runs, so that's good," said Holland, who has converted 42 of 44 save opportunities.
Holland said he discussed his return after an eight-day sabbatical with a tight right triceps with manager Ned Yost and pitching coach Dave Eiland.
"At this point of the season, I didn't want to come in the ninth inning for the first time and not be fresh and feel like I put my team in a bad situation," Holland said. "So the plan was to get me in there, and we did. Unfortunately, we didn't win, but on a positive note, I got in there, felt pretty good and was able to command the ball."
Yost didn't want to throw Holland into a close save situation in his first time back.
"The biggest thing was just being able to go out there and throw the ball and knowing I could do it," Holland said. "No matter how good you're feeling, if you're coming off an issue, until you get on the mound and do it, you're always kind of, 'Well, it feels fine when I'm playing catch but ...'"
No buts about it, though. He was ready to take a strong hand in the pennant chase.
Dick Kaegel is a reporter for MLB.com. This story was not subject to the approval of Major League Baseball or its clubs.