Cardinals getting boost from September crowds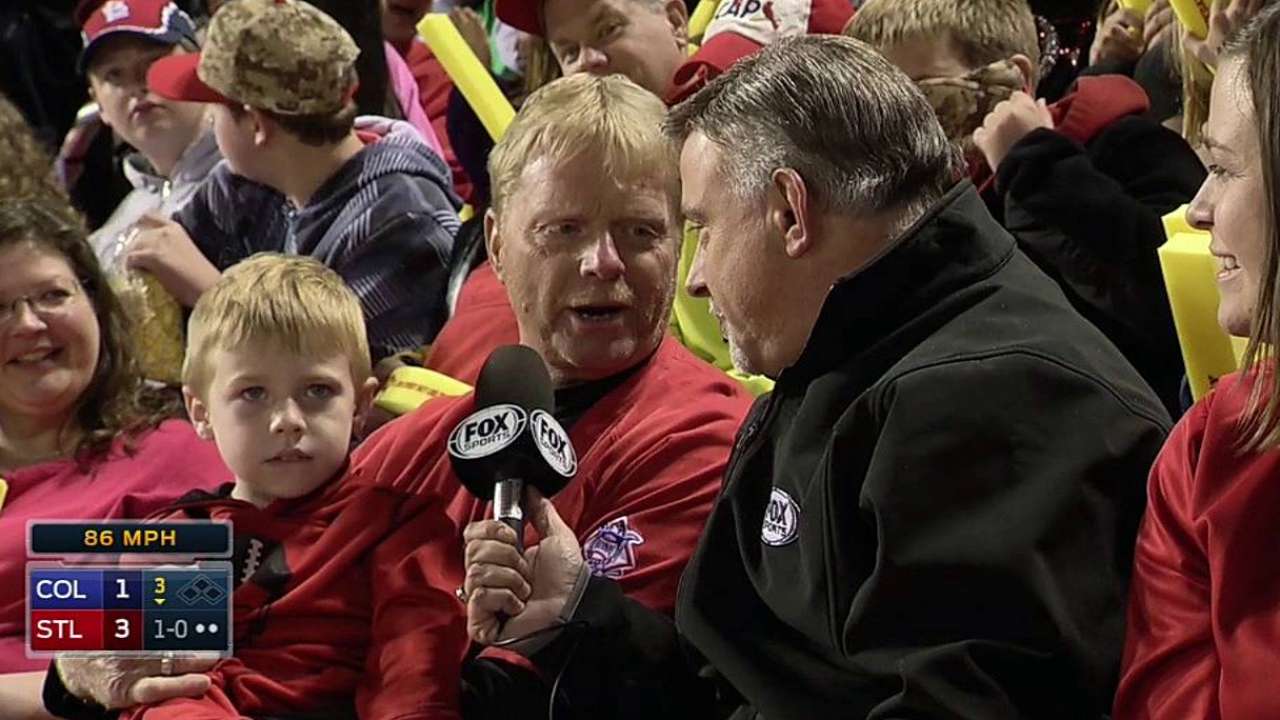 ST. LOUIS -- The Cardinals stumbled back home Friday after dropping three consecutive games in Cincinnati. But the Cards were right where they wanted to be: at home late in the season.
After Friday's 5-1 win over the Rockies, the Cardinals had won their last 11 regular-season games at home in September going back to last season. St. Louis' last regular-season loss at home was to Seattle on Sept. 14, 2013. And the late-season home cooking has spilled over to October, too. The Cardinals are 27-7 in September and October home games since 2012.
St. Louis' home/road splits are striking this season. Entering Saturday, the Cardinals are 45-28 at home, but have struggled on the road with a 36-39 mark.
"I think our crowd is definitely a huge part of that," Cardinals left fielder Matt Holliday said. "The crowds this year I think have been as great as any year that I've been here, and when you can count on having that many fans every single night, it adds a little bit, especially as you get late in the season. It gives you a boost, it gives you a kick and we thrive off of that."
The Cardinals drew 45,108 against the last-place Rockies on Friday. It was the 45th sellout of the season for St. Louis, which has drawn no fewer than 40,000 for any home game this season.
Contrast that to the crowds at Cincinnati earlier in the week that never topped 28,000. Do the Cardinals have trouble adjusting to empty seats after playing in front of an amped up atmosphere at home?
Holliday doesn't buy it.
"It's no excuse," Holliday said. "Obviously, you feel the energy of the crowd when it's 40,000 as opposed to 10 or 15,000, but we're professionals and we're asked to come to the field with the same intensity and play the game the right way and hard no matter who's in the stands. You recognize the fact that it is fun to play in front of big crowds, especially here in front of the home crowd, but at the same time, you've got to go play in front of small crowds, too."
Cardinals manager Mike Matheny had a simple explanation for the home-field advantage. "We like playing here," Matheny said. "We like our fans."
Joe Harris is a contributor to MLB.com. This story was not subject to the approval of Major League Baseball or its clubs.