Montero moving back to duty in Mets' bullpen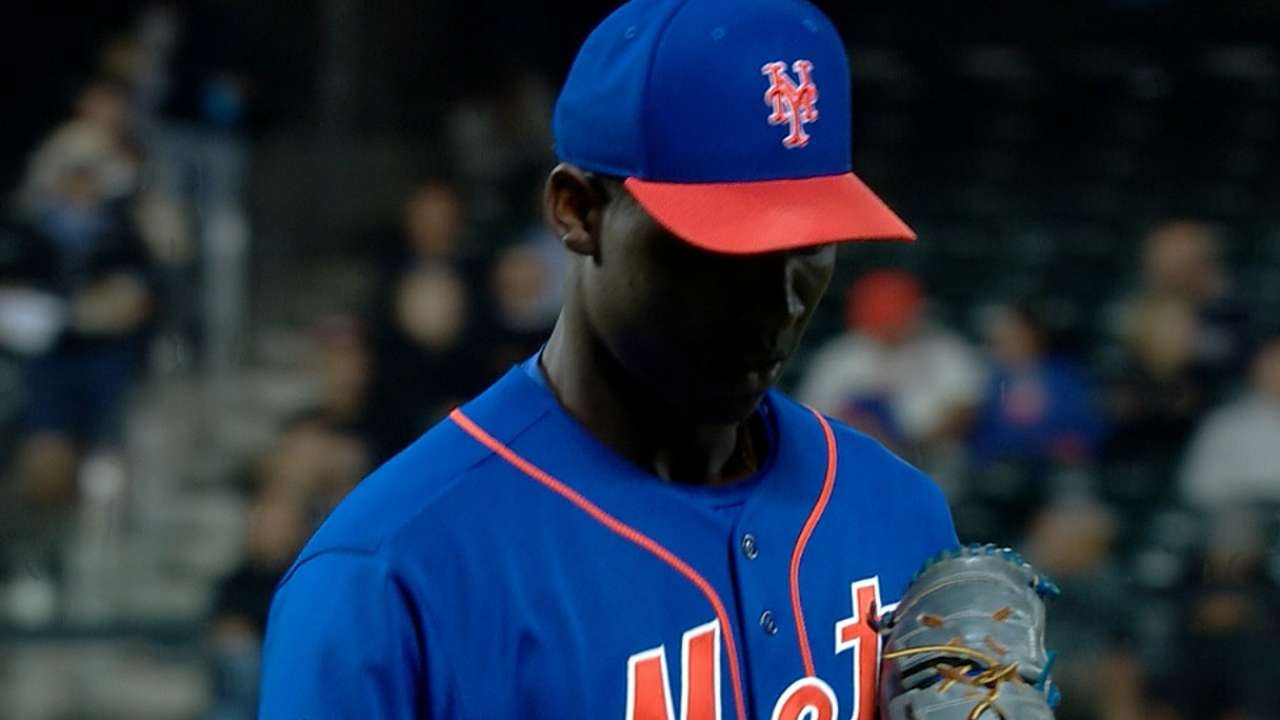 NEW YORK -- Rafael Montero is headed to the bullpen again.
The 23-year-old rookie right-hander, who has appeared in eight games (seven starts) for the Mets, will serve as an additional relief arm for the time being, according to manager Terry Collins. Montero, who logged his first career win on Wednesday against the Rockies, will be available beginning on Sunday.
"We're not going to have him in there [Saturday against the Nationals] after throwing [106 pitches] the other day," Collins said. "An extra day will help him out."
Montero making an additional start in the final week of the regular season remains a possibility. The Mets have two off-days in the final two weeks, so inserting Montero for another turn would mean a full week of rest for those who start games after him, which is what Collins wants to avoid this time around.
"When we get toward the end, we'll see what happens with that last week, but right now, I want to leave them the way they are," Collins said. "We'll worry about 10 days from now, 10 days from now."
A starter by trade, Montero owns a 4.50 ERA and 1.50 WHIP in 38 big league innings. His most recent pair of Major League starts were better -- a combined 12 2/3 innings of one-run ball -- and in his only relief appearance, Montero allowed one run while recording one out.
Given the apparent glut of starters in the Mets' possession heading into Spring Training, having Montero work out of the bullpen represents a look at one intriguing option to potentially alleviate that logjam.
Tim Healey is an associate reporter for MLB.com. This story was not subject to the approval of Major League Baseball or its clubs.