Sanchez encouraged, scheduled for mound work
Next step in recovery will depend on weekend long-toss sessions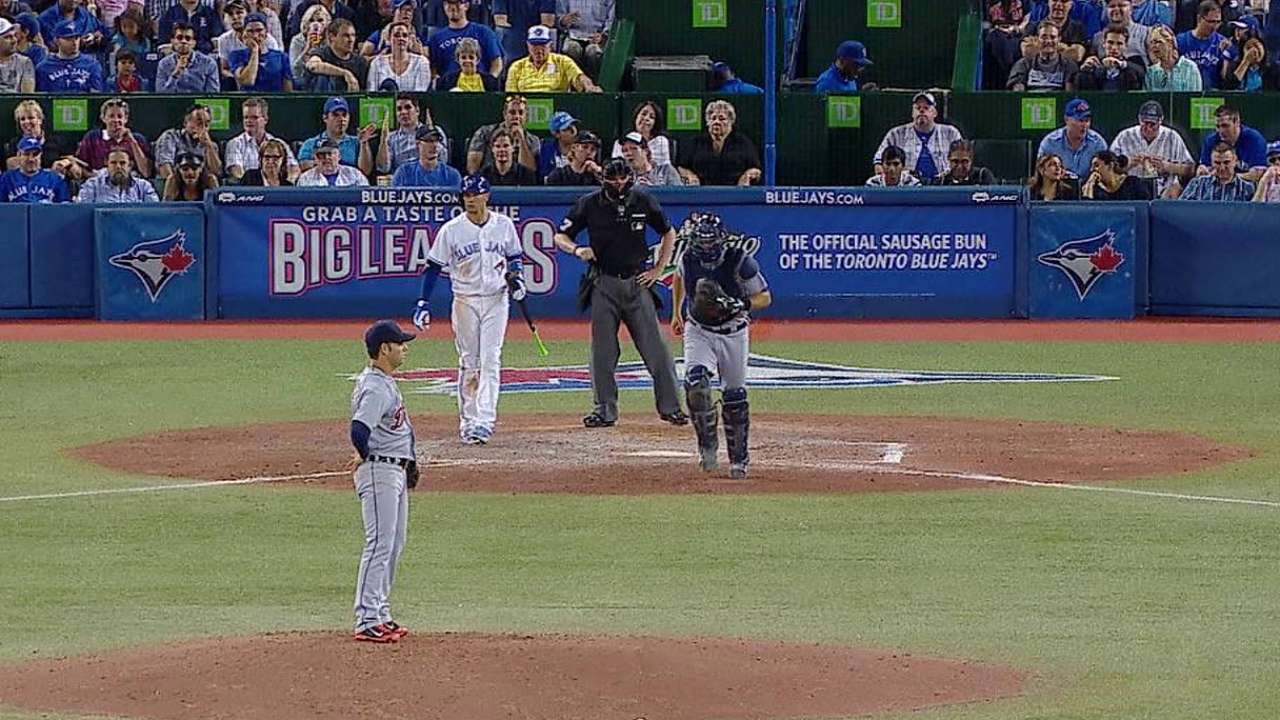 DETROIT -- Time is running out on Anibal Sanchez to rejoin the Tigers' pitching staff in time for the postseason. If he's going to make his way back from a strained right pectoral muscle, it's going to have to happen now.
Fortunately for Sanchez, he is not only progressing, but he's feeling very good about it. He's on track to throw off a mound Monday if things go well for him in long-toss sessions this weekend.
"I feel really good," Sanchez said with a smile on his face after long-tossing from 120 feet Saturday afternoon.
Sanchez has been quietly upbeat about his progress in recent days, but not to this extent. Manager Brad Ausmus remains more cautious, remembering how close Sanchez came to pitching again before a setback restarted the process at the end of August, but he is hopeful.
"I'm going to hold off on [feeling encouraged], because he was doing well last time, too," Ausmus said.
Sanchez will long-toss from 150 feet Sunday morning before being cleared for mound work. He won't face hitters Monday, throwing a bullpen session rather than live batting practice, but that would be the logical next step.
That seemingly puts Sanchez on track for a potential return in the season's final week, giving him one or two starts before the regular season ends. Since he hasn't pitched in a game since early August, Sanchez will have to stretch out his arm.
Whether he'll have enough time to do that and claim a postseason rotation spot is another question, but it is not one the Tigers are addressing at this point. If Sanchez returns, either he or one of Detroit's other veteran starters will have to work out of the bullpen for the postseason. That could be a fallback role for Sanchez if he can't stretch out his arm enough.
Jason Beck is a reporter for MLB.com. Read Beck's Blog and follow him on Twitter @beckjason. This story was not subject to the approval of Major League Baseball or its clubs.