Simmons showing signs of life at the plate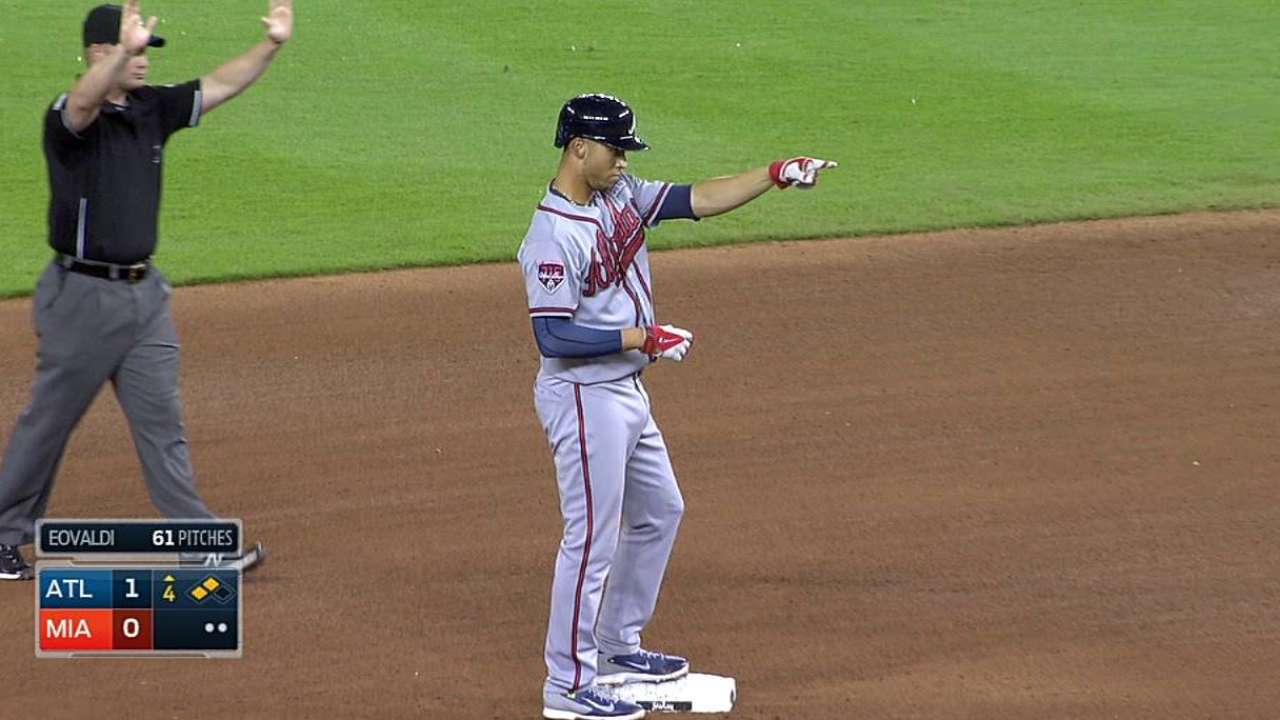 ARLINGTON -- After managing only three hits in his first 30 at-bats this month, Braves shortstop Andrelton Simmons had as many hits in his last six at-bats over his last couple of games, entering Saturday.
Entering Wednesday's game against the Nationals on an 0-for-13 skid, Braves manager Fredi Gonzalez left Simmons out of the lineup. But he brought him in to pinch-run and he later singled in the ninth, before going 2-for-4 on Friday, scoring the only run in a 2-1 loss to the Rangers in Friday's series opener.
Simmons hopes it's a sign of things to come.
"I just need to build on the confidence I've been getting from good at-bats," Simmons said. "I've been working on some things and feel confident at the plate, right now. Hopefully, I'll keep it going."
Considered one of the game's finest shortstops, Simmons leads the Majors with a 3.6 defensive WAR and is third with 24 defensive-runs saved this year. Teammate Jason Heyward leads the Majors in that category (34). While Simmons has had his struggles at the plate at various times this season, his defense has not fluctuated.
"I take a lot of pride in my defense. I feel like that's my main objective whenever I come to the field," said Simmons. "With the stats that are being kept, it's a nice way to reward players who play defense -- like Freddie [Freeman] and Jason. It's nice to know that all I've been doing defensively is being noticed."
Simmons went 1-for-4 during Saturday's 3-2 loss to the Rangers.
Worth noting
• Braves outfielder B.J. Upton is batting .112 with two strikes on him this season, worst among National League outfielders with at least 75 two-strike at-bats. He is hitting .315 in at-bats that don't reach two-strike counts in 2014, but is hitting just .099 with two strikes since joining the Braves last season.
• Alex Wood delivered the Braves' 102nd quality start this season, when he allowed just one run over seven innings in Friday's series opener. Those 102 quality starts are seven more than any other big league team.
Christian Corona is a contributor to MLB.com. This story was not subject to the approval of Major League Baseball or its clubs.