Beltran swings, plans to delay surgery to offseason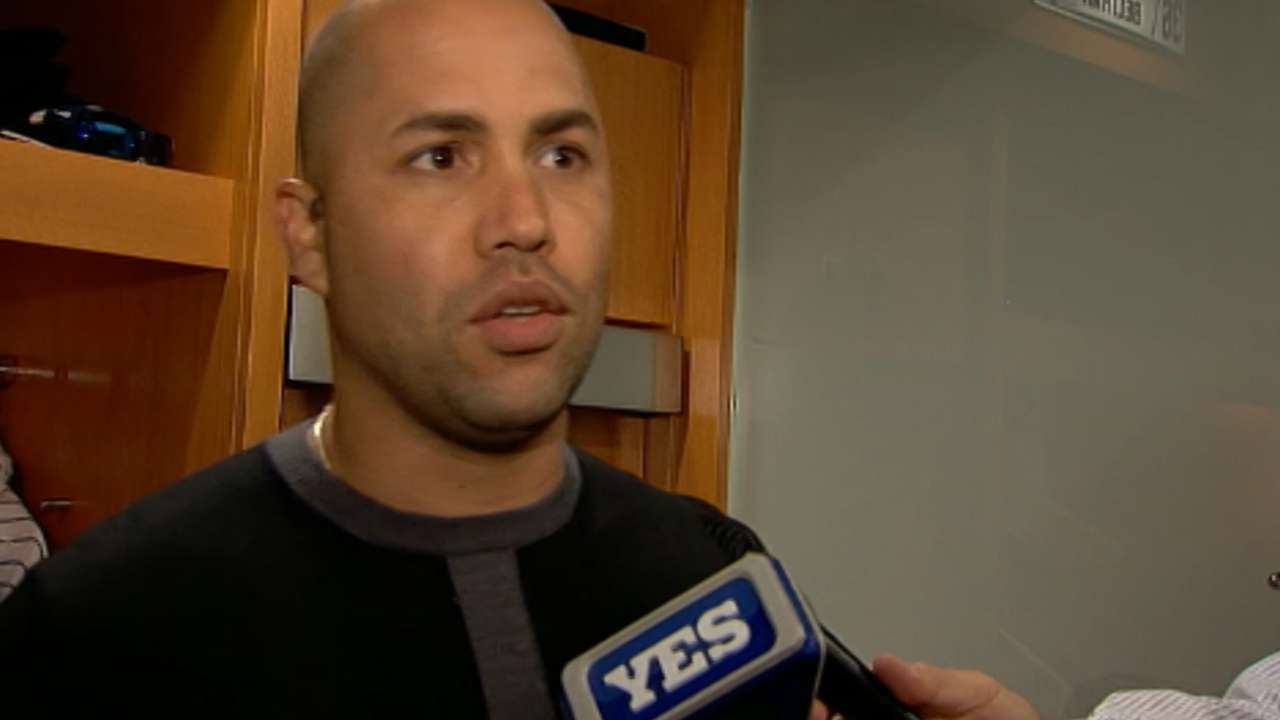 BALTIMORE -- Carlos Beltran tried swinging a bat and is reporting some improvement with his ailing right elbow, and the Yankees outfielder intends to wait until the end of the season to have surgery.
Beltran has been trying to play with a bone spur in his elbow, a painful injury that has already required three cortisone injections. A fourth shot is not an option, so Beltran will have to find a way to manage the discomfort if he hopes to be in the lineup.
"Each day he'll try to do more and I'll have a better idea of what he can do," manager Joe Girardi said. "He took swings [on Friday]. We want him back as soon as we can get him, but he's got to feel OK."
After signing a three-year, $45 million deal coming off a productive campaign with the Cardinals, Beltran has had a disappointing first season in pinstripes. The 37-year-old has batted .236 with 15 home runs and 49 RBIs in 106 games, and injuries have limited his ability to play the outfield regularly.
"It's been frustrating, but it is what it is," Beltran said. "There's nothing I can do about it."
Girardi has wondered if Beltran's issues may have started on April 17, when he flipped over a wall in foul territory down the right-field line at Tropicana Field, landing flush on a concrete walkway.
"It's been a physical struggle, I think is probably the best way to put it," Girardi said. "I think it started when he ran into that wall in Tampa. We MRIed about four body parts that night, so it's been a physical struggle. At times he's been really productive, but it's been keeping him healthy that's been the difficult part."
With two years remaining on Beltran's contract, Girardi said that he believes the veteran can return to being a productive force in the lineup once his elbow issue is addressed.
"I think he'll obviously feel a lot better on a daily basis," Girardi said. "He won't have to wear a brace like he's had to. It'll be better."
Bryan Hoch is a reporter for MLB.com. Follow him on Twitter @bryanhoch and read his MLBlog, Bombers Beat. This story was not subject to the approval of Major League Baseball or its clubs.