Overturned call helps Astros add run against Angels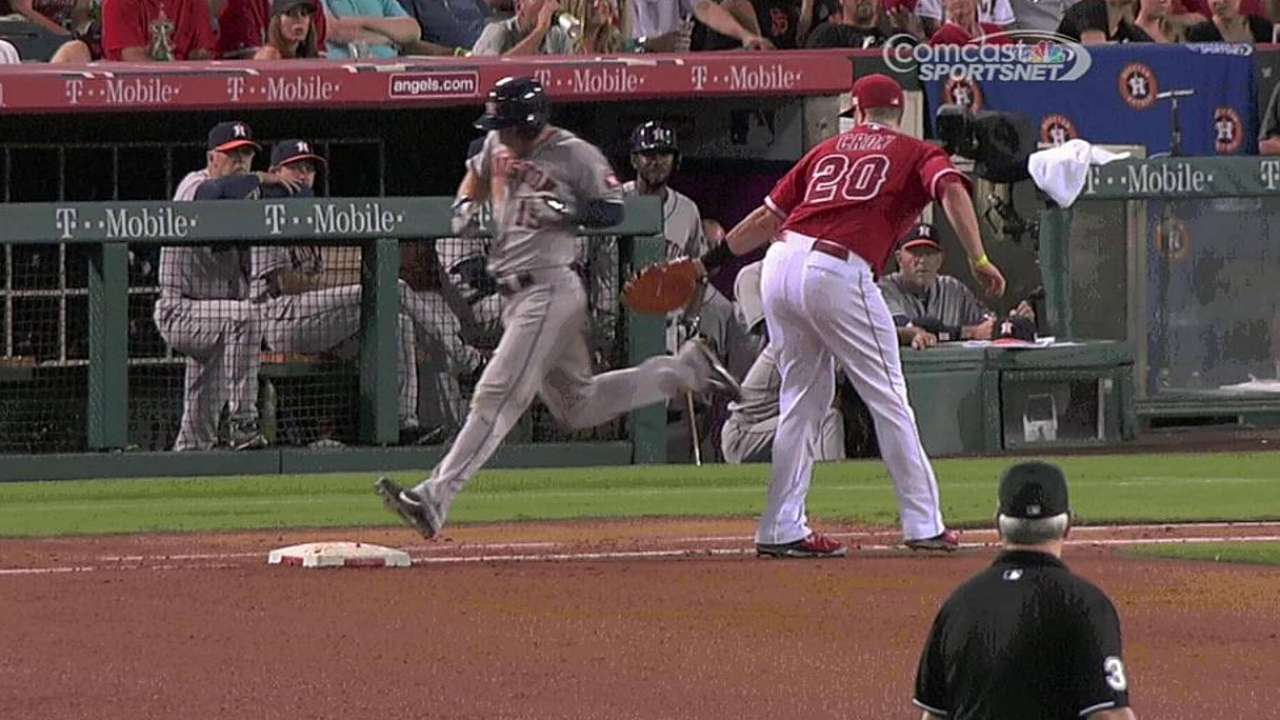 ANAHEIM -- Astros manager Tom Lawless successfully challenged an out call on a tag play on Robbie Grossman at first base in the fourth inning.
Angels shortstop Erick Aybar's throw pulled first baseman C.J. Cron off the bag, but first-base umpire Lance Barrett ruled Cron tagged Grossman out. After a brief review, the call was overturned.
It was Lawless' first challenge in 11 games as Astros manager.
Grossman came around to score on Dexter Fowler's two-out double, giving the Astros a 3-0 lead.
Earl Bloom is a contributor to MLB.com. This story was not subject to the approval of Major League Baseball or its clubs.