Rays successfully challenge Reyes HBP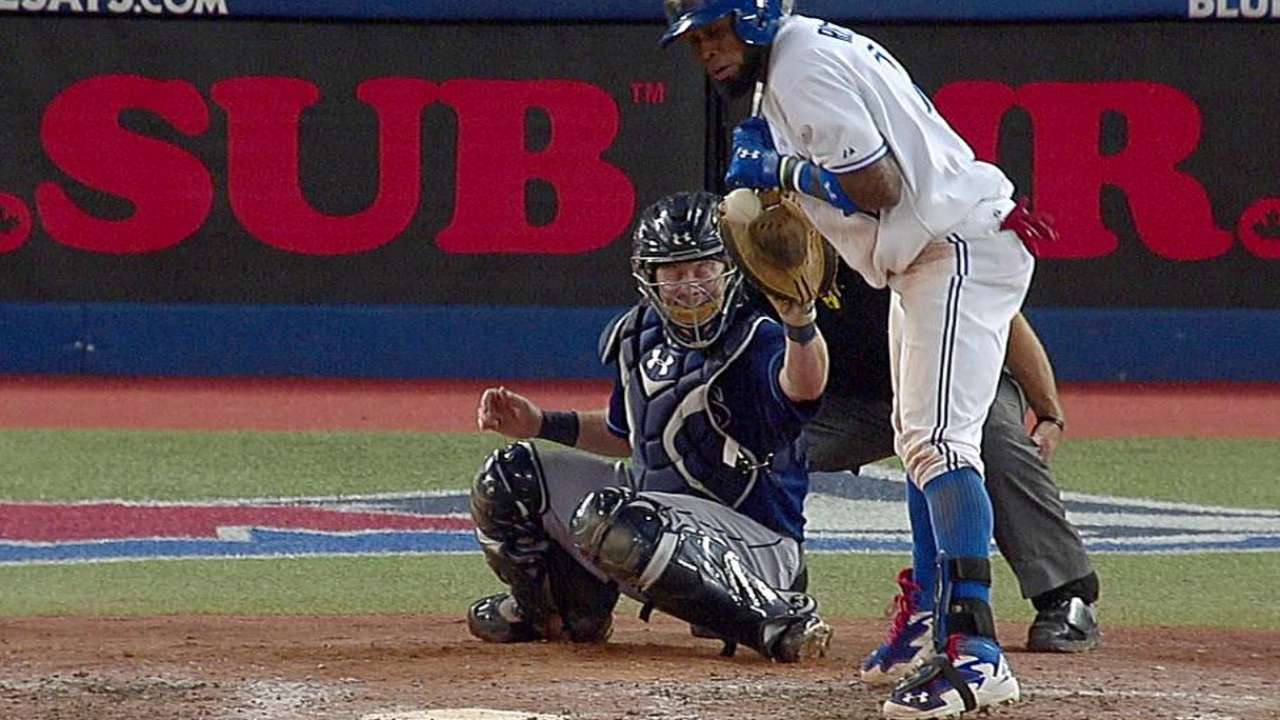 TORONTO -- The Rays challenged a call in the eighth inning of Friday night's 1-0 win over the Blue Jays, and it was overturned.
With one out in the inning, Jose Reyes appeared to get hit by a pitch thrown by Rays reliever Jake McGee. Rays manager Joe Maddon appealed the call, prompting Tom Hallion's umpire crew to retreat to first base to confer with the crew in New York.
Replays showed that the ball hit the bottom of Reyes' bat rather than his hand, and the call was overturned after two minutes and 30 seconds. Reyes popped out to catcher Ryan Hanigan on the next pitch.
The Rays have had 43 challenges this season of which 18 were overturned, 13 stood and 12 were confirmed.
Bill Chastain is a reporter for MLB.com. This story was not subject to the approval of Major League Baseball or its clubs.