Lawless impressed with team's play against AL's best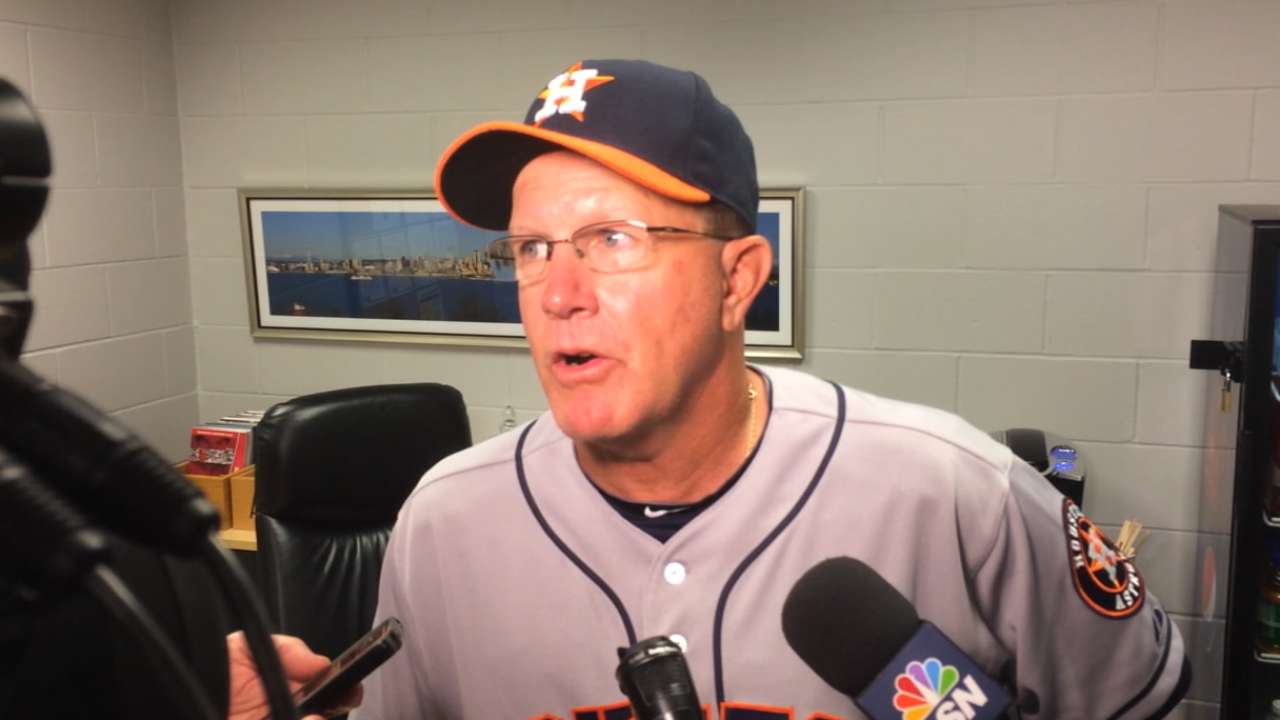 ANAHEIM -- The way the Astros have competed against the AL West contenders since he took over as manager Sept. 1 is what has impressed Tom Lawless the most, he said before Friday night's game against the division-leading Angels at Anaheim Stadium.
"It's a credit to the guys who go out there and play," Lawless said. "I'm very impressed. They saw the schedule, and they went out there and competed.
"Most of them have played with me [before] and they know what I expect -- I expect them to show up, and play hard."
His tenure began with a two-game sweep of the red-hot Angels at Minute Maid Park last week. The Astros have since taken 2 of 3 from first the A's, then the Mariners, with both those series on the road.
The Astros, at 65-81, are 15 games better from where they were at this point last season (50-96). They're 17 games into in a stretch of playing 27 of 31 games against playoff contenders; they are 10-7 vs. contenders thus far in that run.
"We have things to play for," Lawless said. "As long as we go out and give a good effort, no matter what happens, we're fine."
Earl Bloom is a contributor to MLB.com. This story was not subject to the approval of Major League Baseball or its clubs.