Phillies lose challenge, can't finish frame fast enough
Marlins drive in game's first run after umpires confirm safe call at first base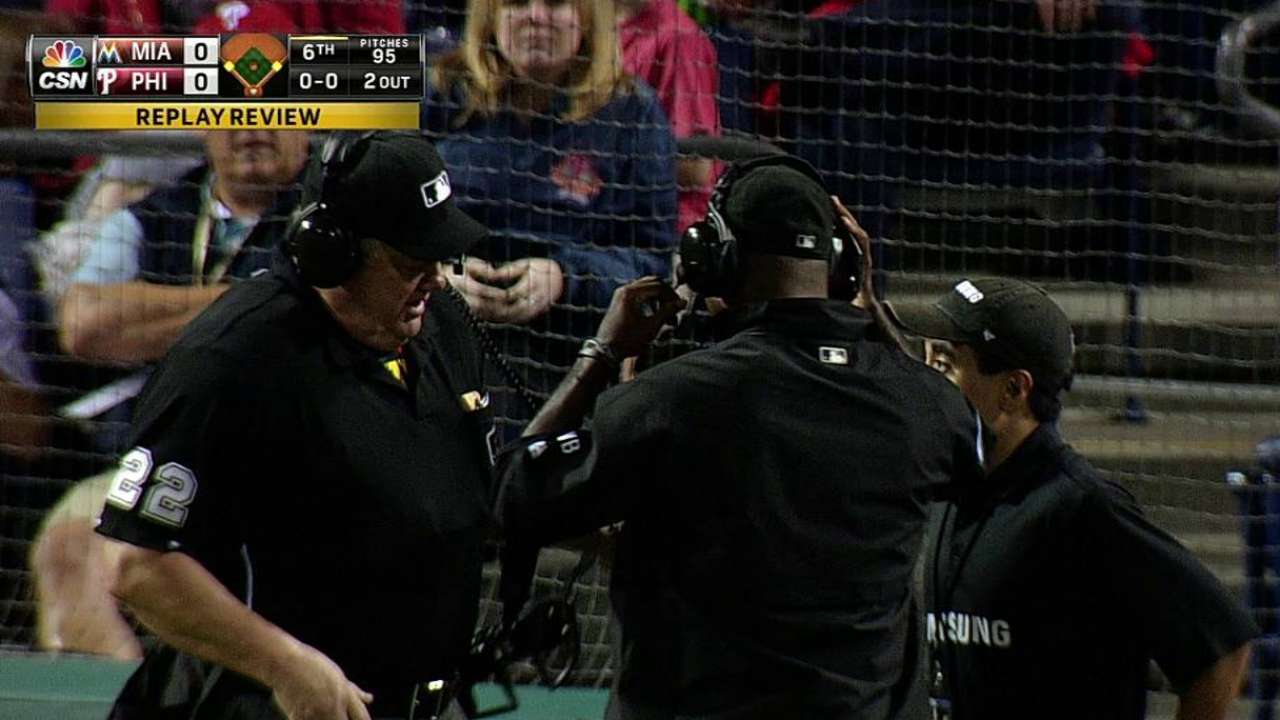 PHILADELPHIA -- The Phillies lost an instant replay challenge in the sixth inning, and the Marlins followed with a run on Friday night at Citizens Bank Park.
The Phils thought third baseman Cody Asche threw out Miami's Ed Lucas on a play at first base, which would have ended the inning. But first-base umpire Alan Porter called Lucas safe, which instead put runners at the corners with two outs.
The review lasted just 45 seconds, and the call was confirmed.
Adeiny Hechavarria followed with a bloop single to right to score a run to make it 1-0 Marlins.
Todd Zolecki is a reporter for MLB.com. This story was not subject to the approval of Major League Baseball or its clubs.