Ackley back in lineup from resting sore ankle
Left fielder absent for four games, returns at No. 2 spot in order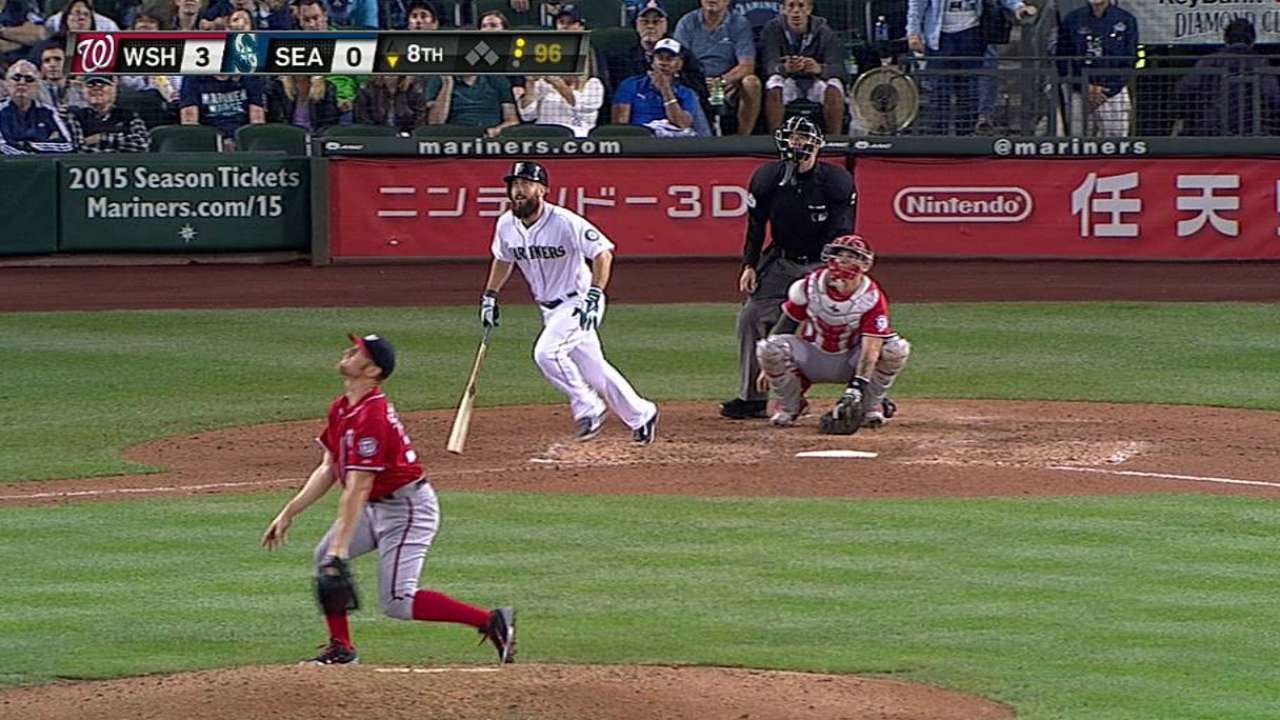 SEATTLE -- After missing nearly a week dealing with soreness in his left ankle, left fielder Dustin Ackley returned to the Mariners lineup for Friday's series opener against the Oakland Athletics at Safeco Field.
Ackley, who hasn't played since leaving Saturday's 4-2 win over the Rangers, said he feels back to normal after inflammation sidelined him for four games.
Going forward, Ackley "has no restrictions at all," according to manager Lloyd McClendon, and the hope is he will be able to play the final 17 games of the regular season.
"But having said that, something could go wrong tonight," McClendon said.
Ackley underwent an MRI this week that revealed no structural damage in the ankle. On Friday, he was back in the No. 2 spot in the lineup and playing left field.
He thinks the time off and rehab has helped the healing process.
"It's progressively gotten better every day since they've given me some of those days off, and I'm sure I'm probably going to experience a little soreness tonight but nothing I haven't felt before, nothing that will keep me from playing," Ackley said. "I'm just kind of dealing with whatever pain might be in there. I don't think there will be that much."
Ackley had surgery on his left ankle after the 2012 season because of bone spurs, but he said the recent pain was most likely unrelated.
"It probably didn't help, but it wasn't the bone spurs that I'm feeling. It was kind of two different pains there," he said. "Different feelings than before because I had played with bone spurs and there wasn't ever an issue with that."
Ackley, 26, is batting .251 with 11 home runs and 60 RBIs this year and at a .291/.328/.497 clip with seven home runs and 31 RBIs since the All-Star break.
Standing in front of his locker about three hours before Friday's game, his left ankle was heavily taped. But he doesn't think he'll need surgery this offseason, like in 2012, unless the bone spurs return.
"There's really not anything there so right now we just got to let everything kind of settle down and go from there," Ackley said.
Adam Lewis is an associate reporter for MLB.com. This story was not subject to the approval of Major League Baseball or its clubs.