Fredi feels for his former player Stanton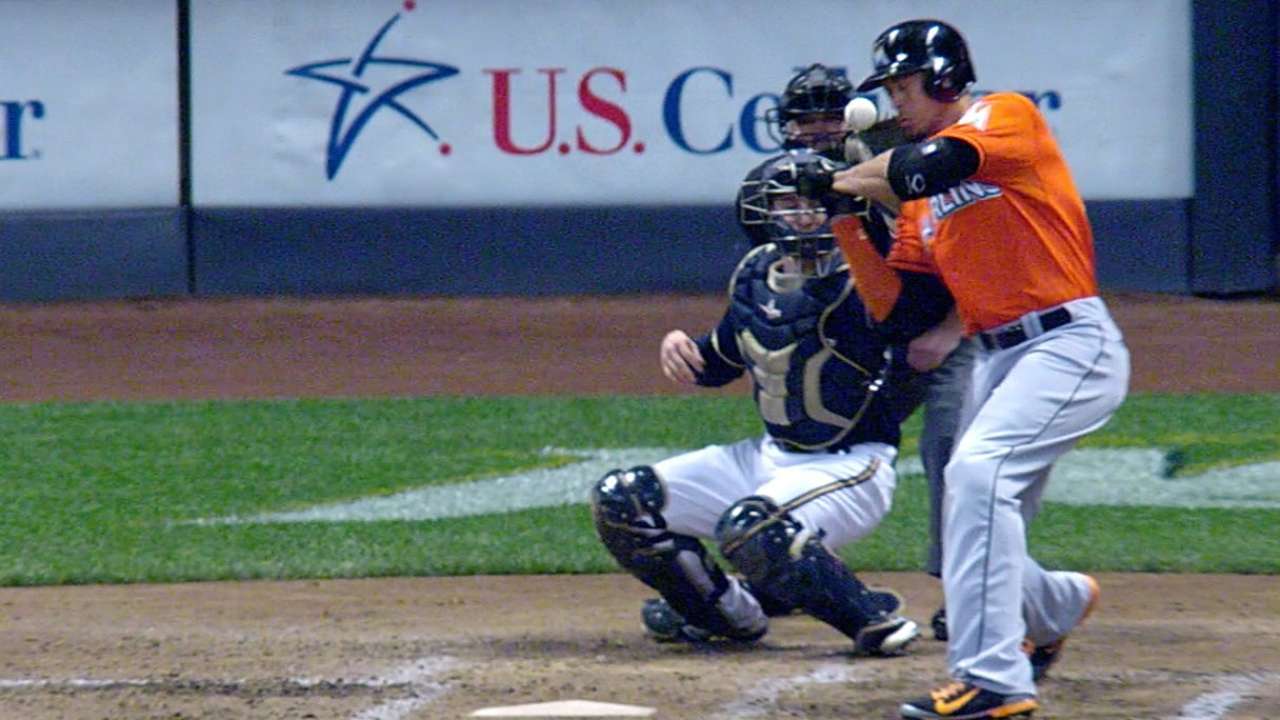 ARLINGTON -- When Marlins All-Star right fielder Giancarlo Stanton went down Thursday night after being beaned in the left jaw by Brewers pitcher Mike Fiers, it affected players and coaches across the league.
Braves manager Fredi Gonzalez was Stanton's first manager at the big league level as a rookie with the Marlins in 2010 and hated to see the National League MVP candidate go down during a career year.
"Anytime you get smoked like that, it's scary," Gonzalez said.
Braves right fielder Jason Heyward had similar injury in 2013 when he was hit by a pitch that resulted in a broken jaw. Heyward was able to return later in the season, but it is unlikely Stanton will return this season after sustaining multiple face fractures, lacerations and dental damage.
Stanton, the backbone of the surprising Marlins team eyeing a Wild Card berth, has an NL-leading 37 home runs and an MLB-best 105 RBIs. Both are career highs for Stanton.
"I think [Stanton] will be fine," Gonzalez said. "With his makeup I don't think it'll be a problem."
Ryan Cox is a contributor to MLB.com. This story was not subject to the approval of Major League Baseball or its clubs.