Saunders thrilled to be in race after long layoff
Mariners outfielder sidelined for nearly two months by oblique strain, virus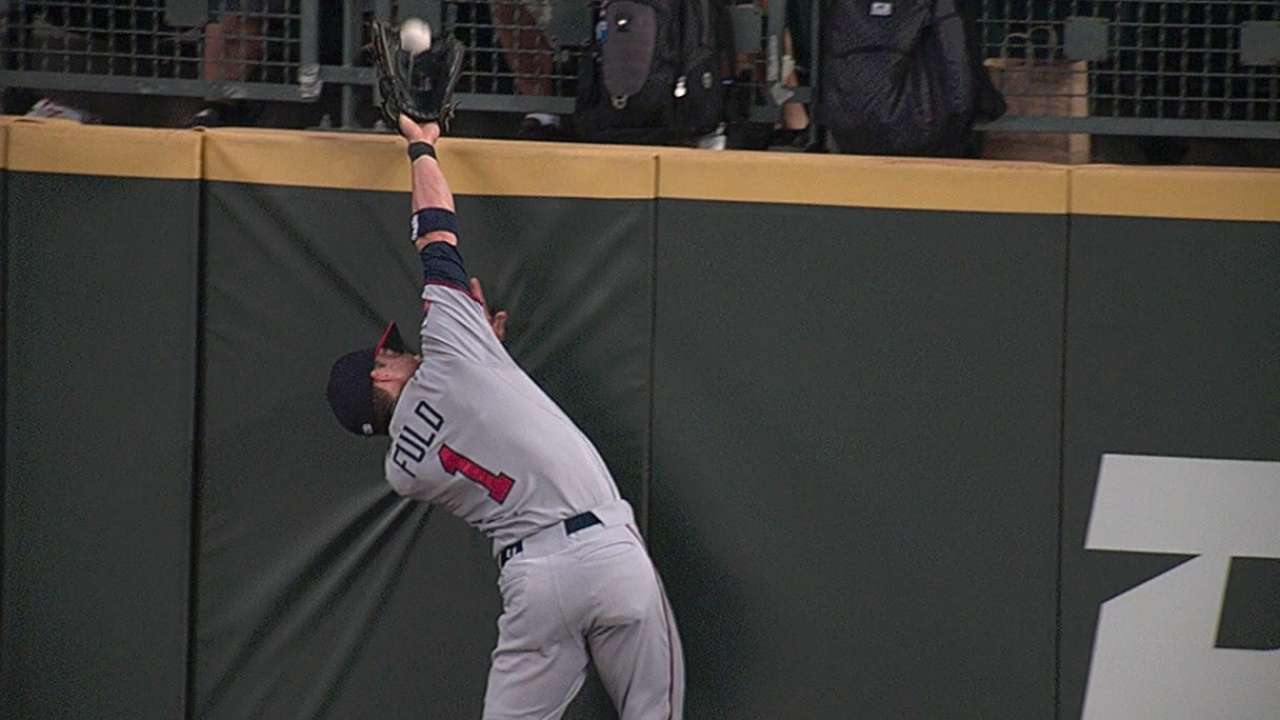 SEATTLE -- All the Mariners are enjoying being in the thick of the playoff race as the season hits the final stretch, but perhaps none more so than outfielder Michael Saunders.
After spending nearly two months on the disabled list -- first with a strained oblique muscle and then with a viral infection -- the 27-year-old Saunders rejoined the club Monday and has been in the starting lineup every game since, including Friday's series opener with the A's, even with Dustin Ackley returning from a four-game absence due to a sore ankle.
Saunders has gone 2-for-8 with three walks and a run scored in his first three games back and provides a strong defensive presence in right field.
There's no assurance how much Saunders will play in the final 17 games, with Ackley back and manager Lloyd McClendon also having the option to go with veterans Endy Chavez and Chris Denorfia in right field. But Saunders is thrilled to be part of the mix again with the season on the line.
"It's extremely fun. It's like being a kid again," Saunders said prior to Friday's game. "It's not like it's not always fun during the season when you're healthy, obviously, but when you take so much time off and then come back right in the heat of a playoff race for the first time, it's a lot of fun coming to the clubhouse.
"That first game back, I was getting all nervous in the morning. It was like Opening Day for me again. I was extremely frustrated with what I've gone through, then knowing how hard I've worked to get over that and come back and finally be able to suit up again and go to right, really meant a lot."
Saunders is hitting .275 in 68 games and says he's felt right at home stepping back into the lineup despite his extended absence.
"I feel great," he said. "I would never have come back in the situation we're in if I wasn't ready. It's not about one guy. These games are meaningful to get to the postseason. If I wasn't ready, I wouldn't be out there."
Greg Johns is a reporter for MLB.com. Follow him on Twitter @GregJohnsMLB as well as his Mariners Musings blog. This story was not subject to the approval of Major League Baseball or its clubs.