Angels activate Thatcher off disabled list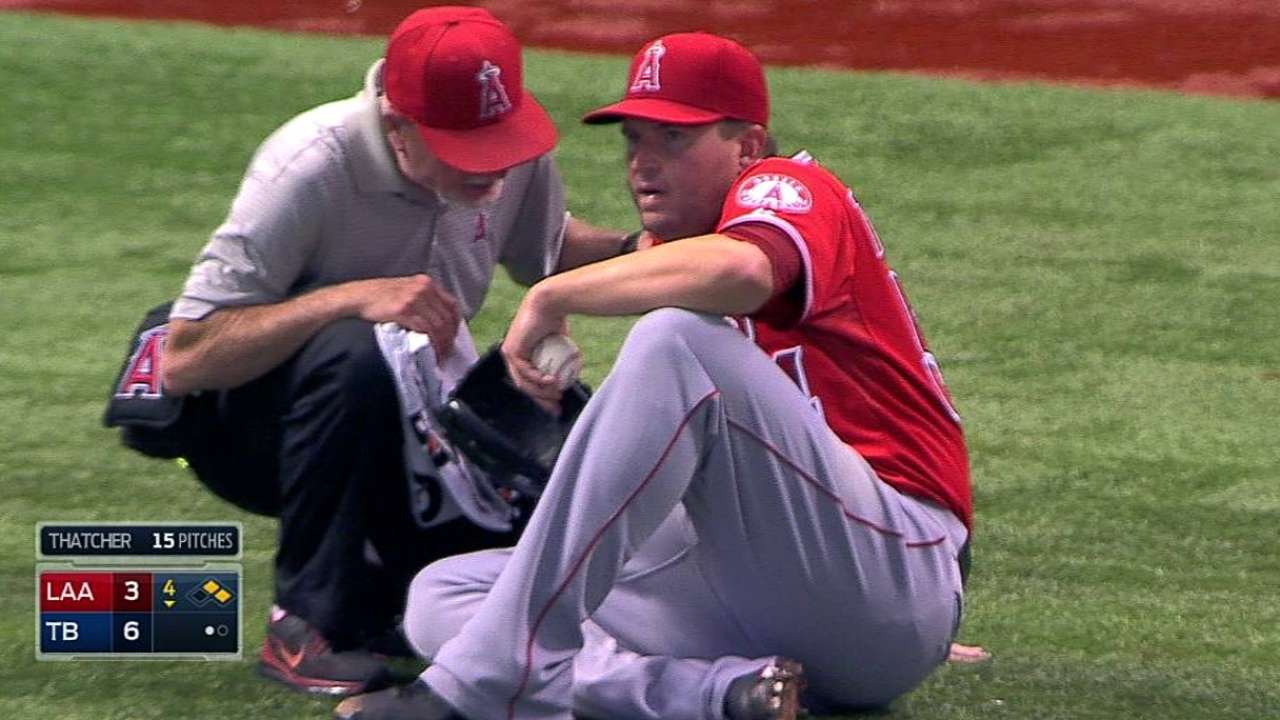 ANAHEIM -- The Angels activated left-handed specialist Joe Thatcher from the disabled list on Friday, nearly six weeks after spraining his ankle in Tampa Bay.
Thatcher threw a simulated game of 20 to 25 pitches on Friday and said his ankle was "as good as it's going to get until the offseason."
"Joe had a really good workout," Angels manager Mike Scioscia said. "We'll see how he progresses, probably give him a day to get him in the game, but he had a good workout this morning."
Thatcher had hoped to return about a month ago, but setbacks kept pushing his return date back. He made a rehab appearance for Double-A Arkansas on Saturday, giving up two runs on two hits in one inning.
"This is my eighth year in the big leagues and I've been waiting for a team like this," Thatcher said. "I'm not going to miss it."
Thatcher has eight appearances this season for the Angels, allowing two runs on seven hits in three innings and facing 18 batters. He will join Wade LeBlanc and Michael Roth as left-handers in the Angels' bullpen.
Matthew DeFranks is an associate reporter for MLB.com. Follow him on Twitter @MDeFranks. This story was not subject to the approval of Major League Baseball or its clubs.