Kendrick stepping up on offense with Hamilton out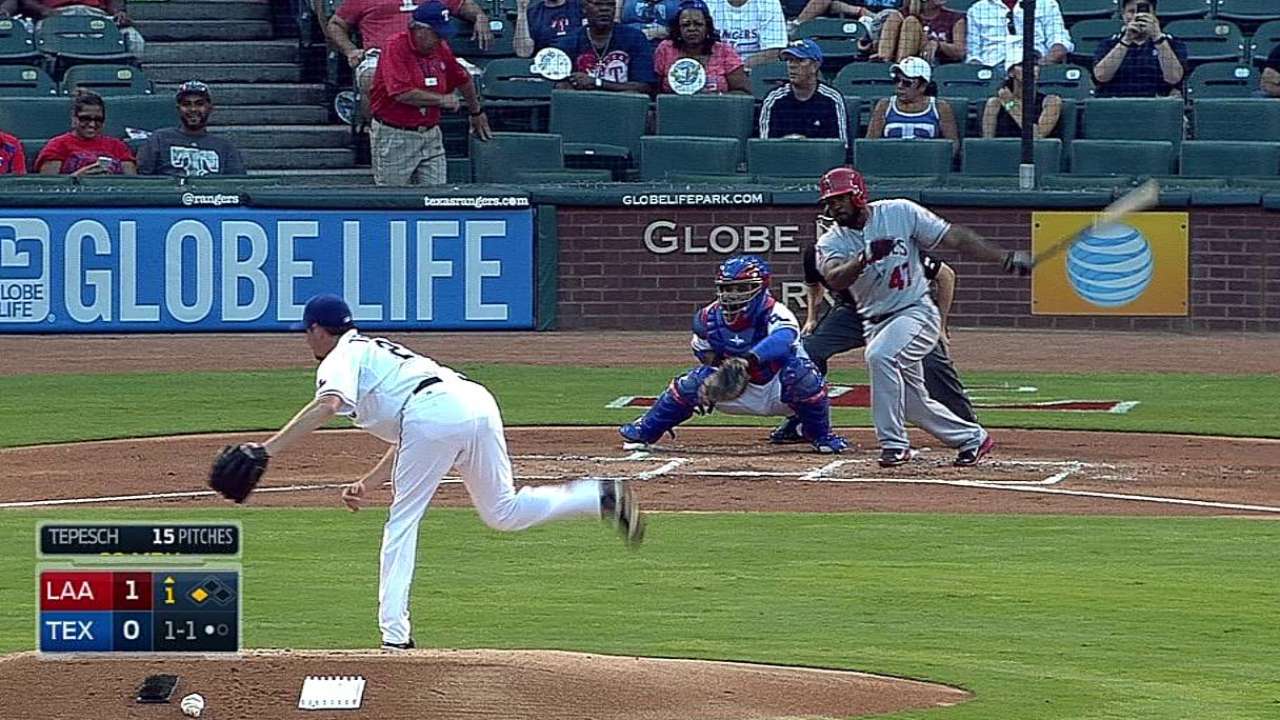 ANAHEIM -- Without Josh Hamilton in the lineup, the Angels' offense has scored 65 runs in seven games. Howie Kendrick -- the guy taking over for Hamilton in the cleanup spot -- has been a big reason why.
In the last week, Kendrick has slashed .500/.543/.844 with two home runs, 10 RBIs and nine runs scored.
"Howie, the last dozen games, has really come alive and been important in that cleanup role," Angels manager Mike Scioscia said.
Kendrick, who was slotted in the cleanup spot again Friday night, carried an eight-game hitting streak into the weekend series. He has multi-hit games in six of his last eight.
At-bats with runners in scoring position are nothing new for Kendrick, who ranks fourth in the Majors with 159 at-bats in such situations. He leads all Angels in the category and is ahead of Albert Pujols by two at-bats. Kendrick owns a .321 average and 57 RBIs with RISP.
Despite Hamilton's absence and Kendrick's hot streak, Scioscia was noncommittal about who would hit cleanup if Hamilton returns.
"I don't know if we're going to commit to any look when we get all our pieces back in, but right now, there's no doubt that Howie hitting behind Albert is working for us," Scioscia said.
Hamilton has struggled for extended periods of the season and has hit just 10 homers and driven in 44 RBIs in 88 games. Kendrick, meanwhile, has hit .314 with four homers and 20 RBIs in just 25 games hitting fourth.
"You always miss [Hamilton's] presence in your lineup, but I think when we're talking about the time of the year right now, there's no doubt it comes down to production," Scioscia said. "You have to get it done, you have to produce."
Matthew DeFranks is an associate reporter for MLB.com. Follow him on Twitter @MDeFranks. This story was not subject to the approval of Major League Baseball or its clubs.