Hamilton's return date from shoulder injury still unclear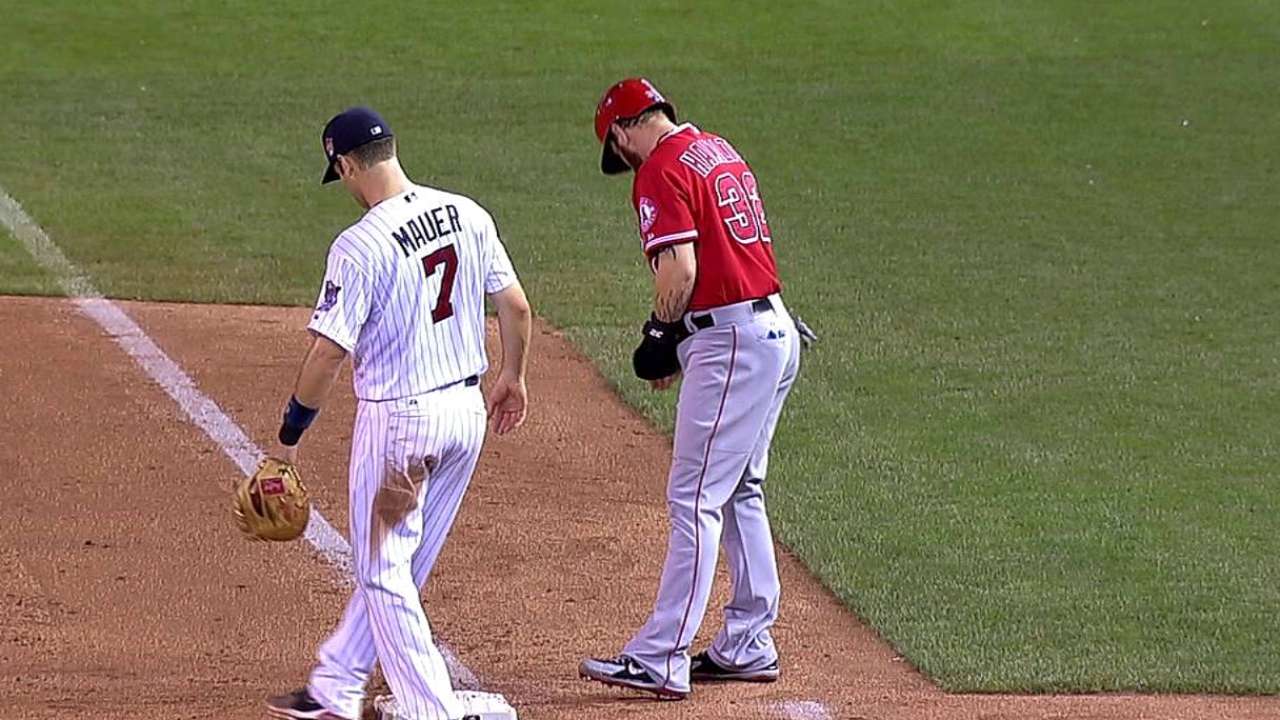 ANAHEIM -- Josh Hamilton missed his eighth straight game Friday, and a return doesn't appear to be on the horizon soon.
Angels manager Mike Scioscia said Hamilton's X-ray on his right shoulder came back negative and that he was making progress, but the 33-year-old left-fielder was "not that close to playing."
Is Scioscia expecting Hamilton to return before the season ends?
"We'll see," Scioscia said. "We don't have a lot of clarity now just because of the setback we had three, four days ago. We're just going to have to see how this thing works itself out."
Hamilton injured his AC joint Sept. 4 and the stiffness has since spread to his trapezius muscle. He was scratched from the starting lineup on Sunday, when he had progressed enough to warrant a spot in the initial lineup.
"We need him to get healthy, get into some baseball activities and then we can make the determination if he's ready to play," Scioscia said.
Hamilton missed 48 games with a wrist injury and has played in 88 games this season, posting a .263/.331/.415 slash line with 10 home runs and 44 RBIs.
Matthew DeFranks is an associate reporter for MLB.com. Follow him on Twitter @MDeFranks. This story was not subject to the approval of Major League Baseball or its clubs.