Post added to Padres staff as scouting executive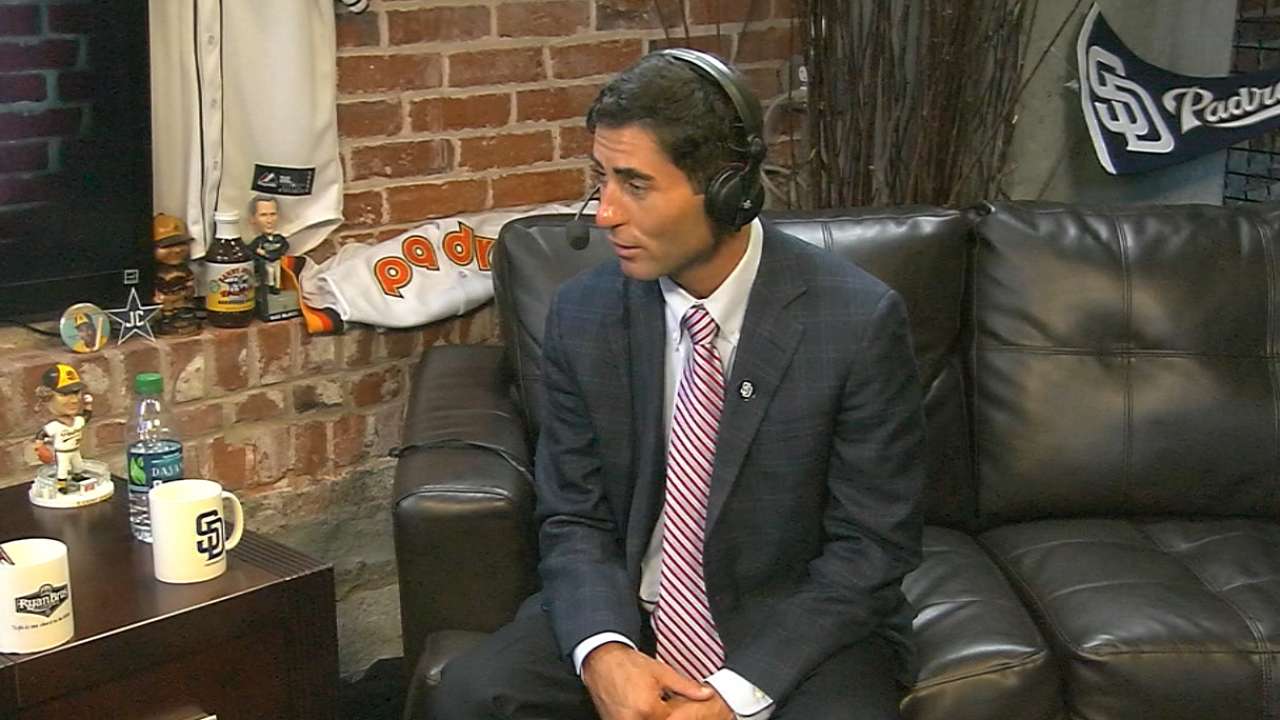 PHOENIX -- David Post's first non-playing job was in 2004 when he was hired by the Marlins as an amateur scout to cover the Pacific Northwest.
On Friday, the Padres hired Post as their new special assistant to the general manager/scouting, giving general manager A.J. Preller his second notable hire since taking the job last month.
In reality, Post had already done his share of unofficial scouting over parts of 12 professional seasons playing in the Minor Leagues.
"When I was still playing, I started thinking about scouting. It always interested me," Post said Friday at Chase Field. "As a player, you're always scouting. You sit here watching the games … seeing what plays, what doesn't play. You're building your library all the time."
Post comes from the Astros where he was the team's national crosschecker for the last seven seasons. A national crosschecker overseas players from all scouting regions, going over the recommendations from area scouts.
According to Preller, the 41-year-old Post will be involved in all areas of scouting with the Padres, from amateur to professional to international.
And unlike Preller's first hire -- vice president of scouting operations Don Welke, who had worked with Preller for the Dodgers and Rangers -- he had no prior history with Post.
"When you see someone you feel is good at their job and adds value, and asking around people will tell you that and you see the way they work, he was one of those guys you'd like to have with you if you got that chance," Preller said.
For Post, the feeling was mutual.
"I've seen A.J. over the years on the scouting trail and have respected his work ethic and to see what he did with the Rangers and knew he was a big part of that … I thought that it would be cool to work with someone like that," Post said. "It's kind of the same mindset."
Post, who makes his home outside Atlanta, is excited for this challenge, one that's still rooted in his primary interest -- finding talent.
"Anything scouting, I want to be a part of," he said. "I'm trying to find players who are impactful, who are going to produce at the big league level. That's what I'm all about."
Post was a 10th round pick of the Dodgers in 1992. He played second base, first base and the outfield in the Minor Leagues from 1992-2003, reaching Triple-A. He was a career .272/.367/.383 hitter.
Corey Brock is a reporter for MLB.com. Keep track of @FollowThePadres on Twitter. This story was not subject to the approval of Major League Baseball or its clubs.