Dallas native Gattis sits Texas opener with strep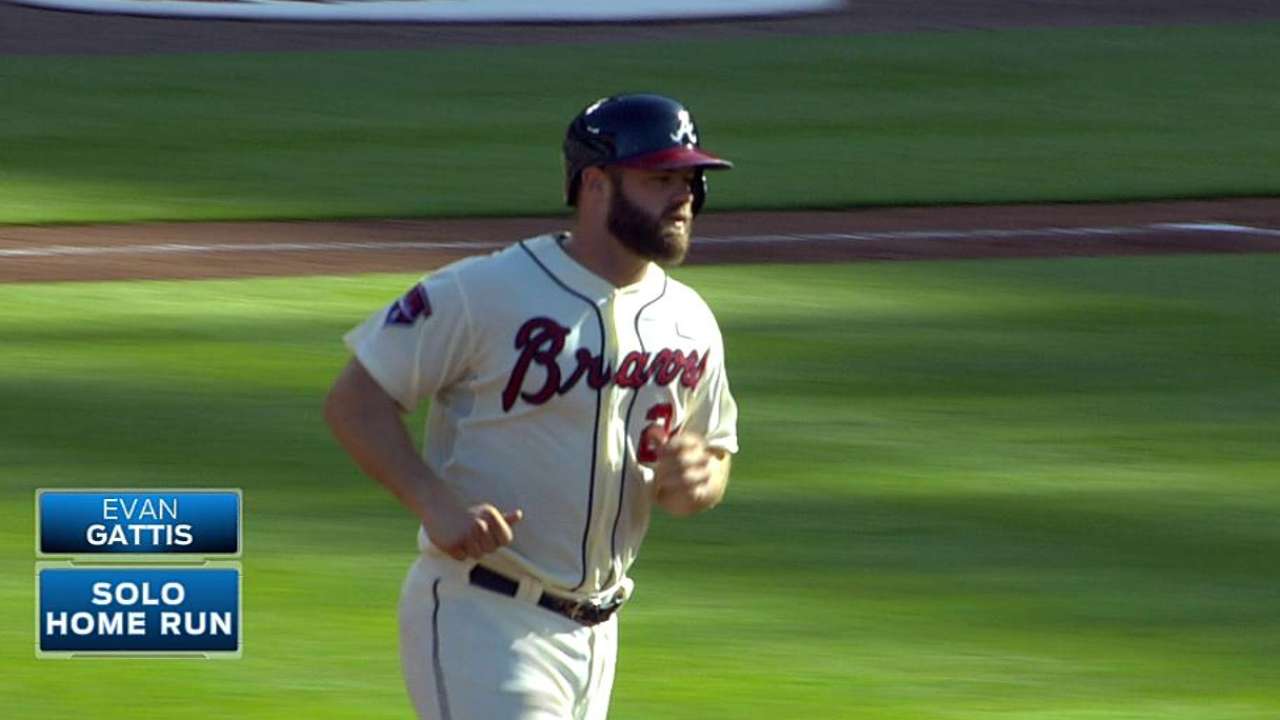 ARLINGTON -- Braves manager Fredi Gonzalez arrived for a three-game series against the Rangers with the anticipation of using Evan Gattis as his designated hitter in the hitter-friendly confines of Globe Life Park, but the slugger missed his fourth straight start with strep throat on Friday.
Gonzalez went with switch-hitting Ryan Doumit in the DH spot, while Gattis remains day to day. after missing Atlanta's three-game series against Washington.
[Gattis] is still symptomatic," Gonzalez said. "He's going to see the doctor here and get a checkup."
Doumit doesn't provide the same power threat as Gattis -- but not many do. Gattis entered the series with 22 home runs, second on the team to Justin Upton's 27.
Gattis wants to be in the lineup any chance he can, but for the Dallas native, this absence is even more disappointing.
"A lot of people [are here to watch] -- more than I know," Gattis said of the friends and family attending this weekend. "It's frustrating. It's the first time I've had the opportunity to play here."
With Christian Bethancourt handling the catching, the best bet for Gattis to get in the lineup after his health issues will be at designated hitter, and Gonzalez will jump at the chance to put the slugger back in the lineup once he's cleared.
"We're hoping at the very least he can DH or pinch-hit," Gonzalez said. "But right now he's still hurting."
Ryan Cox is a contributor to MLB.com. This story was not subject to the approval of Major League Baseball or its clubs.