Puig bats leadoff, while Turner gets call over Gordon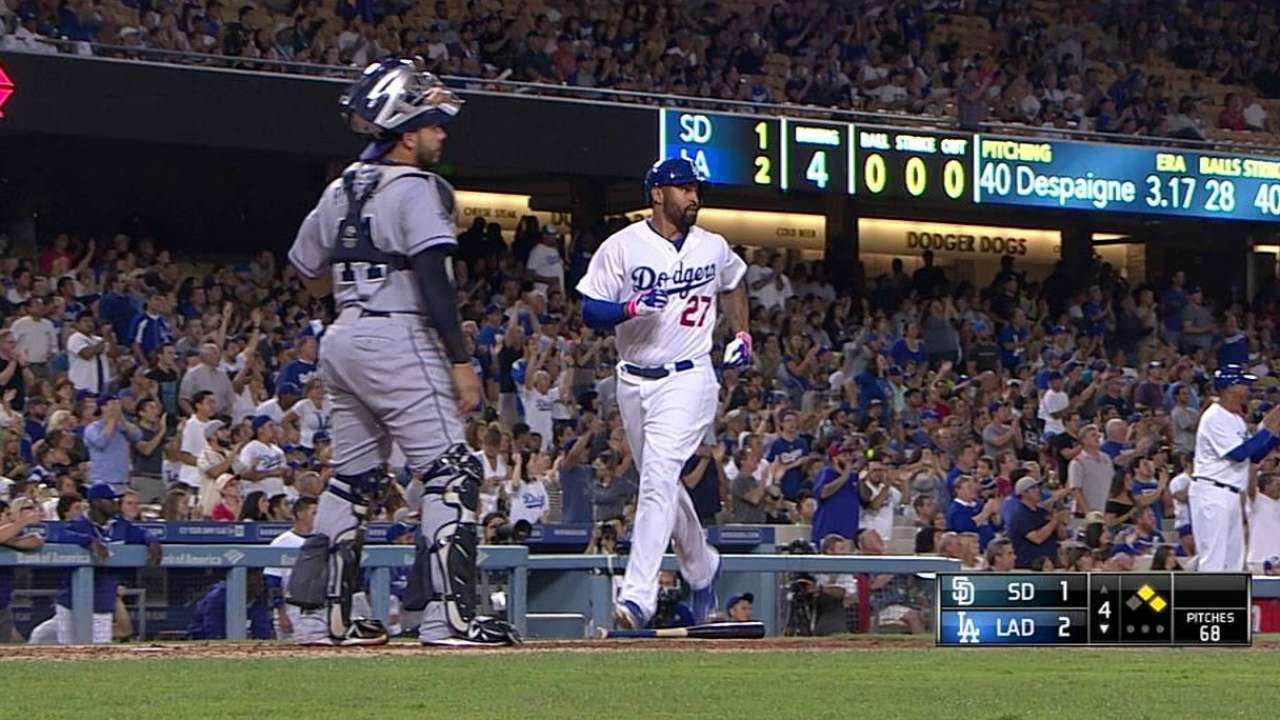 SAN FRANCISCO -- When the Dodgers hit AT&T Park for early batting practice Friday, Yasiel Puig was one of the first in the cage. Puig almost never takes early batting practice on the field.
But manager Don Mattingly said he didn't order Puig out for extra work, despite the All-Star's prolonged slump, and he responded to reporters who questioned Puig's work ethic.
"You don't know how much work he does underneath [in the indoor batting cages], you don't know how much drill work he does," Mattingly said. "Not being out here isn't an indicator that he's not trying."
Puig entered Friday night having gone 123 at-bats without a home run. He was also hitting .239 against left-handed pitching. The Giants started lefty Madison Bumgarner on Friday night.
Mattingly had Puig back in the leadoff spot for the series opener, with Dee Gordon out of the starting lineup, even though Gordon is batting .293 against lefties. Hot-hitting utility man Justin Turner started at second base. Gordon entered Friday 3-for-13 against Bumgarner, Turner was 4-for-12, but Puig was 5-for-18 with two homers.
"It's the matchup," Mattingly said of starting Turner over Gordon. "Madison is pretty filthy with lefties. That angle is tough. There's a lot to deal with."
Mattingly also sat hot-hitting Carl Crawford, who was replaced by Scott Van Slyke. Gordon and Crawford figure to return to the lineup Saturday against right-hander Tim Hudson.
"Dee was mad," said Mattingly. "That's OK. I don't want guys happy they're not playing. It's a big series and he wants to be part of it. J.T. is busting everybody, righties and lefties. I just feel he'll put the toughest at-bat up there. On this night, it seemed like the best thing."
Ken Gurnick is a reporter for MLB.com. This story was not subject to the approval of Major League Baseball or its clubs.