Butler returns to DH with Willingham's injury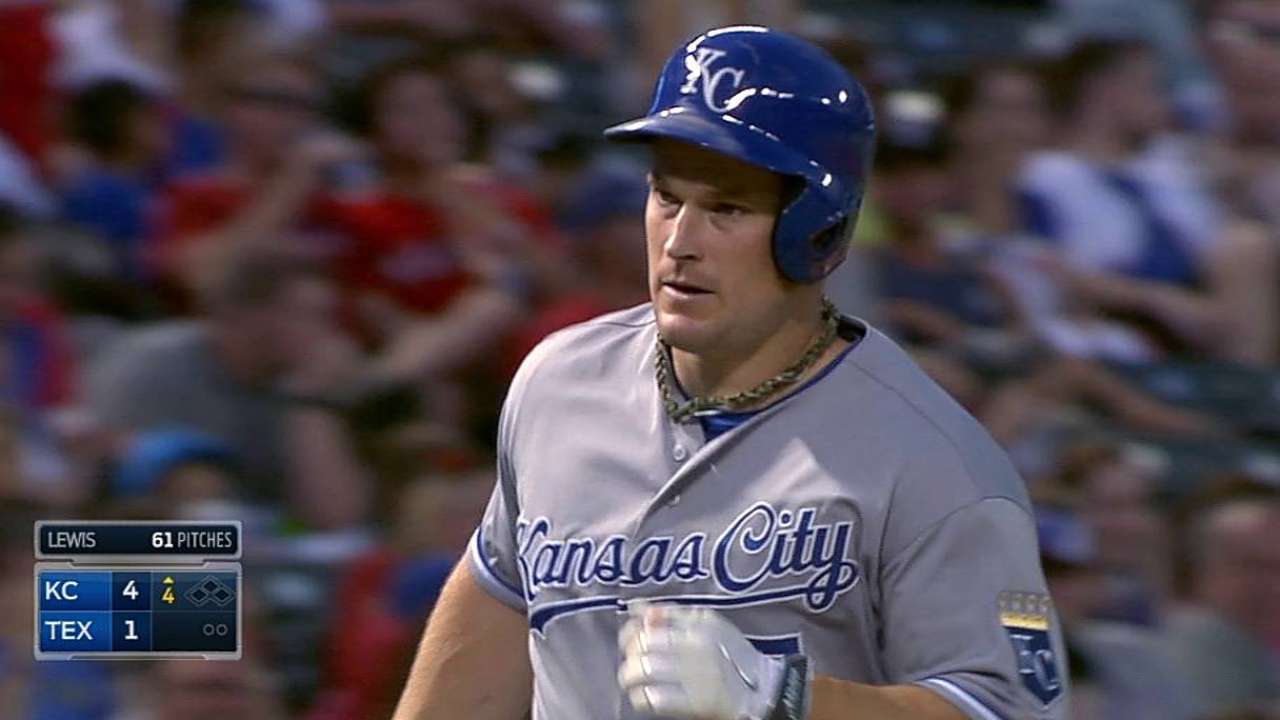 KANSAS CITY -- Royals manager Ned Yost was about halfway through his postgame session with reporters after Thursday night's 6-3 loss to the Red Sox when a question came from an unfamiliar, raspy voice:
"Whaddya think about Willingham and Butler? Why ain't Butler in there? You like Willingham for now better or ... ?"
It turned out that this wasn't a reporter but Joe Q. Fan, who wandered into the room and decided to join in.
Yost chuckled but kept his cool and answered: "Yeah, Willingham has been giving us better at-bats. Billy'll probably be in there tomorrow, though."
It wasn't until Friday afternoon, however, that the real reporters got the scoop on why Billy Butler would be in Friday night's lineup instead of Josh Willingham, who had started five of the six previous games.
"Well, I knew that Willingham had strained his groin after his last at-bat," Yost confided.
Sure enough, Willingham sustained the injury running in the seventh inning after hitting into a forceout. How bad is it?
"Medium. We're hoping to get him available to pinch-hit the next couple of days," Yost said.
So there's the rest of the story for Joe Q. Fan.
"That's one of my fans, right there," Yost said with a smile. "They want to know why Billy's not playing. It's one of the ones that love me so passionately."
As it turned out, Butler went 0-for-4 in the Royals' 4-2 loss.
Dick Kaegel is a reporter for MLB.com. This story was not subject to the approval of Major League Baseball or its clubs.