Holt to miss further action due to concussion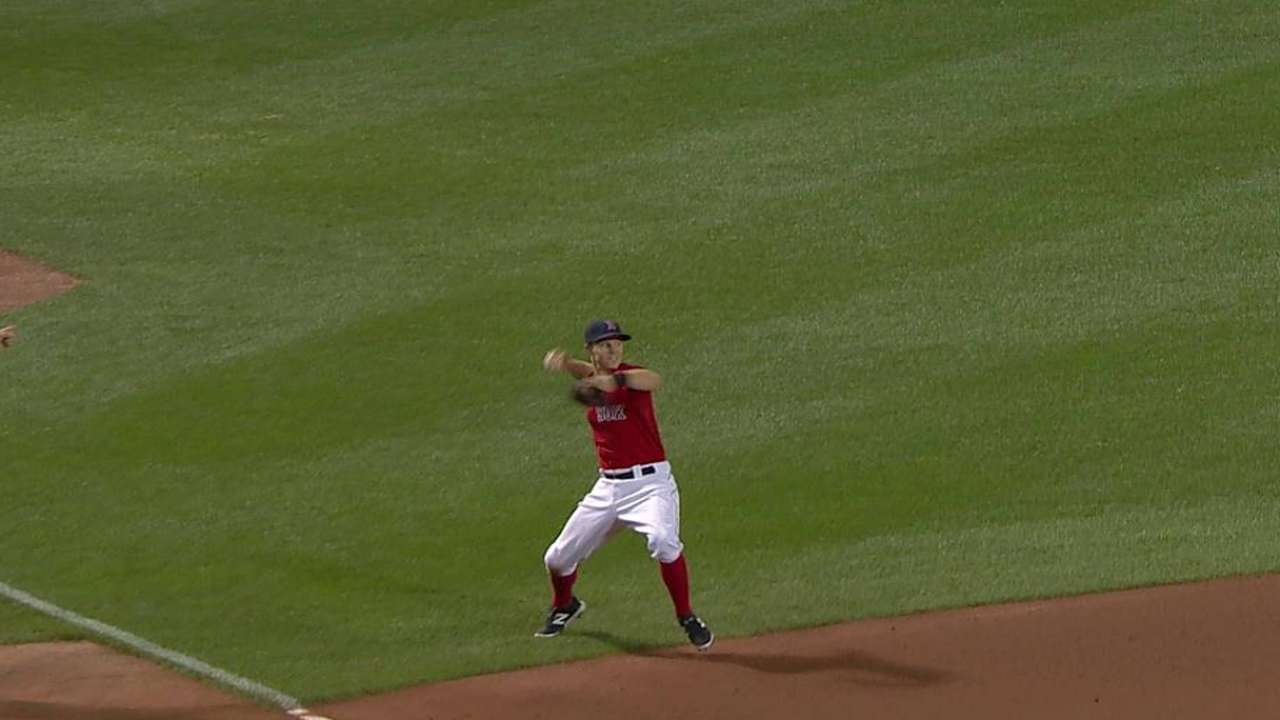 KANSAS CITY -- Brock Holt's quick trip to Pittsburgh confirmed the Red Sox's suspicions that the illness plaguing the utility player stems from a concussion.
After visiting concussion specialist Dr. Michael Collins on Thursday, Holt returned to Kauffman Stadium for the second of a four-game set against the Royals with the news that his absence, now encompassing seven straight games, would be extended further.
"He's dealing with a concussion, to what degree, really, that is going to depend on the time needed before he gets back on the field for us," Red Sox manager John Farrell said before Friday's game. "He'll go through some exertion testing today, but he has not been cleared to get back on the field."
The strange nature of Holt's concussion complicates the timetable for his return.
The question remains over when exactly the injury occurred, however, the working theory is that it was caused during a collision between Holt and second baseman Dustin Pedroia in a 4-3 win at Toronto on Aug. 25. Pedroia inadvertently elbowed Holt in the side of the head, when the two converged on a ground ball.
Holt passed all the concussion tests after the collision and he went on to play the next 10 games, so Friday's revelation surprised Farrell and the Sox.
"We were," Farrell said. "And what was maybe a little more puzzling were the symptoms, how they persisted after the illness cleared up, because he was dealing with a couple of things simultaneously, as we know now."
Farrell continued: "You check in with every player, every day, and there was never anything revealing on his part that something wasn't right."
This is a hiccup in an otherwise successful season for Holt. By May, he had carved out a niche as Boston's leadoff hitter, playing every day at almost any position on the field. Holt has started at seven different positions this season -- all but catcher and pitcher -- and batted in the leadoff spot in 93 of his 105 starts.
The Red Sox hope the concussion does not end his breakout season.
"At least at this point, we do expect him to get back on the field before the year is done," Farrell said. "But we've got to take every precautionary measure prior to that."
Jackson Alexander is an associate reporter for MLB.com. This story was not subject to the approval of Major League Baseball or its clubs.