Maddon: Escobar's strong finish important for offseason
Shortstop hit his way into record books Thursday with two homers at Yankee Stadium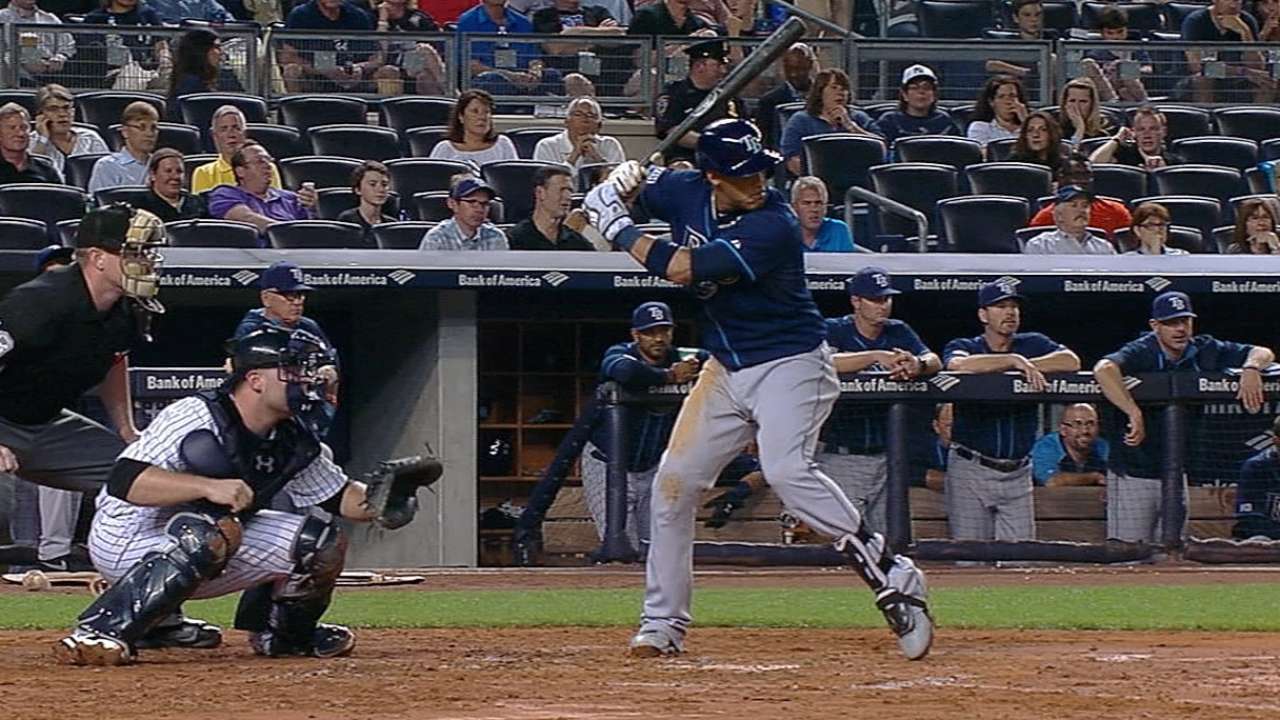 TORONTO -- Yunel Escobar hit two home runs in a game for the first time in his career during Thurday night's 5-4 loss to the Yankees. He became the second shortstop in Rays history to do so, joining Julio Lugo, who did it three times (most recently on July 22, 2006, against Baltimore).
In addition, Escobar became just the second visiting shortstop to have a multi-home run game at the new Yankee Stadium (Jose Reyes hit two for the Mets on July 19, 2010) and just the seventh shortstop to do it at either the new or old Yankee Stadium.
Rays manager Joe Maddon believes that a strong finish by Escobar could be beneficial to Escobar and the team.
"To have him finish well, it's going to be a positive for all of us, because I know his offseason will work better," Maddon said. "The way he's going to process the offseason, the work he's going to do -- it'll matter. Again, he's going to process emotion more than anybody, so get him to finish well. I think's going to help him and help us in the long term.
"He's actually been playing pretty well recently. Yesterday, the two homers, that second one was really far. It's unfortunate it happened in a loss. But he's starting to look pretty good."
Bill Chastain is a reporter for MLB.com. This story was not subject to the approval of Major League Baseball or its clubs.