Two reviews go visitors' way in Nats-Mets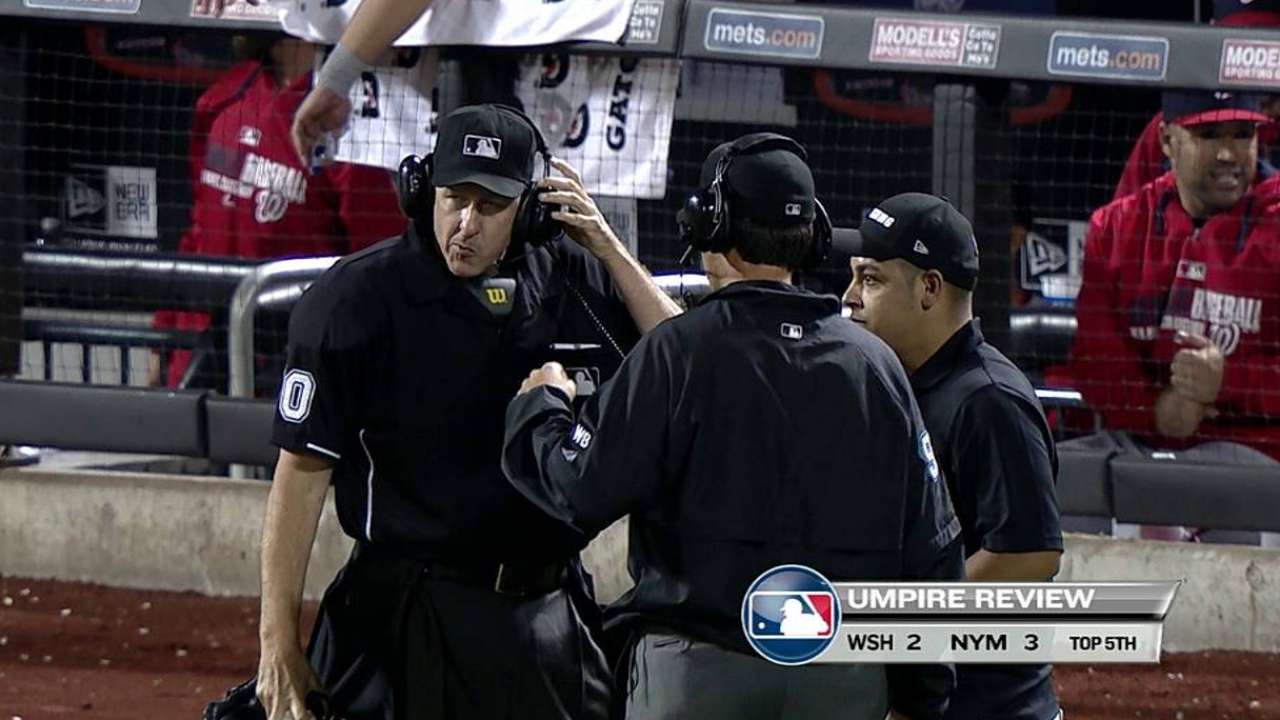 NEW YORK -- For the second time this week, the orange line at the top of Citi Field's left-field wall created a moment of confusion, resulting in the first of two reviews over the course of several minutes that went in the Nationals' favor.
The first came as a result of an Anthony Rendon line drive in the fifth inning. The Nationals' third baseman sent a 2-2 slider to left that originally went for a double, but after a crew-chief review, replay officials overturned the call, and Rendon completed his trip around the bases. The review took 36 seconds.
Two batters later, Mets manager Terry Collins challenged the ruling on the field that deemed Ian Desmond safe on a 4-6-3 double-play attempt. Officials needed one minute and 15 seconds to determine Desmond was, indeed, safe.
Rendon's blast, his 20th of the season, tied the score at 3, erasing the Mets' early three-run lead.
Tim Healey is an associate reporter for MLB.com. This story was not subject to the approval of Major League Baseball or its clubs.