Dodgers add Elbert to bullpen mix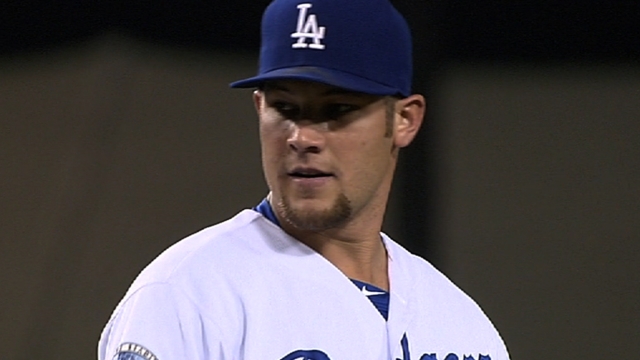 SAN FRANCISCO -- Scott Elbert is back in the Dodgers' bullpen, and fellow left-hander Paco Rodriguez could be next.
Elbert, taken off the roster in late July because his rehab from arm injuries had stalled, was added for Friday night's game against the Giants. To make room on the 40-man roster, pitcher Red Patterson was designated for assignment.
Elbert, a former first-round Draft pick, gives the Dodgers a second left-handed reliever to support J.P. Howell. Rodriguez would make three. Rodriguez, sidelined since Aug. 4 with a teres major strain, threw an impressive simulated game Friday and could be activated Sunday.
"Paco was good," said manager Don Mattingly. "The way he's been throwing, bouncing back continues to be the concern. If he's good after today, we'll make a decision possible tomorrow."
Elbert hasn't pitched in a Major League game in two years. Since then, he has had three elbow operations, including Tommy John reconstruction.
"I'm pain free. I feel like a normal player," said Elbert. "Obviously, my velocity is not where it once was. I'm able to compete. I'm around 90, 91 mph. If I'm 90 percent of what I was, it's still pretty good."
Elbert said the final hurdle in his rehab was trusting that everything was fixed. He thanked the Dodgers for being patient and said being taken off the roster was "a blessing in disguise," because it allowed him to regain his form without a deadline. He said there were times he wondered if he'd ever get back.
"A lot," he said. "Three operations in one general area is quite a bit. To get into any game is an accomplishment for me."
Mattingly said the lefties will allow him to set up a matchup in the fifth or sixth innings that he hasn't been willing to do because he's held back Howell for the eighth inning.
Ken Gurnick is a reporter for MLB.com. This story was not subject to the approval of Major League Baseball or its clubs.