Murphy relieved wrist OK after plunking
X-rays show no fracture; d'Arnaud also exits, expected back Friday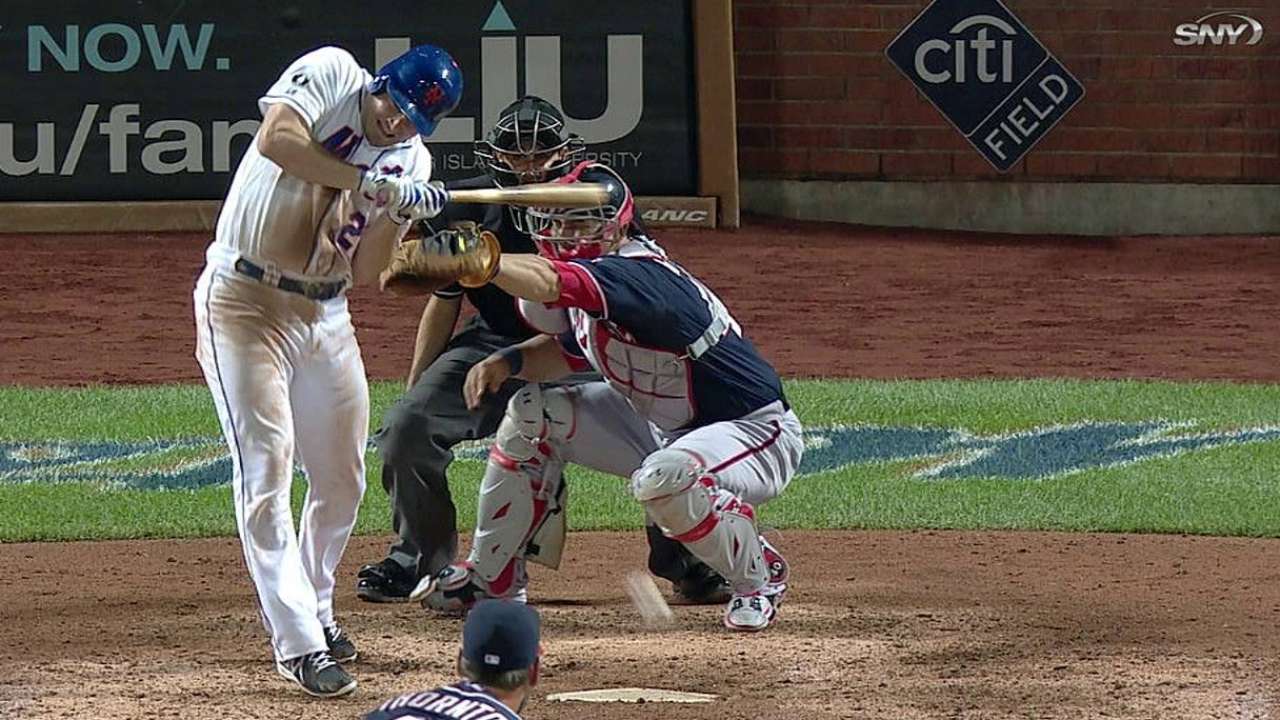 NEW YORK -- When a postgame media scrum engulfed Daniel Murphy and the shirt covering his swollen wrist, he made sure to leave no room for interpretation when it came to whether or not he thought Nationals lefty Matt Thornton hit him intentionally.
"No, not at all, not at all, no, not at all," Murphy said.
The fastball caught Murphy on the left wrist and brought the would-be tying run to the plate in the eighth inning of the Mets' 6-2 loss Thursday night. He exited immediately in favor of pinch-runner Matt den Dekker.
X-rays were negative, but manager Terry Collins said the wrist was "very, very swelled up."
"The swelling was quite immense when he came off," Collins said. "Fortunately it's not broke."
Added Murphy: "There was a whole lot of relief [that it's not broken]. That was hard, so I was kind of afraid to look at it."
Travis d'Arnaud also left the game early, giving way to Anthony Recker (2-for-3, homer) in the fifth, though his situation sounds less serious. Collins said the catcher has "a couple bumps and bruises" and mentioned specifically that a wrist has been troubling him.
"I just wanted to get him out of there instead of aggravating it any more," Collins said. "Let him have half a game and see how he is tomorrow."
d'Arnaud expects to play Friday.
Tim Healey is an associate reporter for MLB.com. This story was not subject to the approval of Major League Baseball or its clubs.