Cubs' Class A Kane County team one win from league title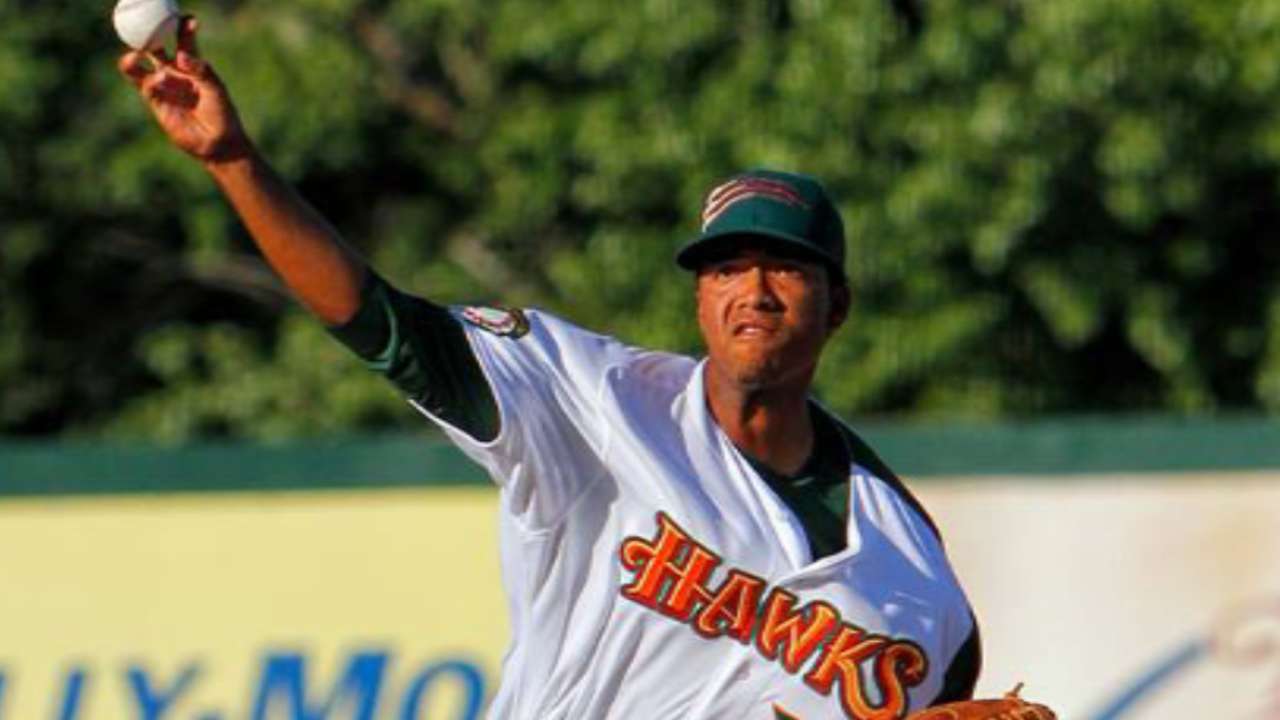 Class A Kane County pitchers Duane Underwood and Tyler Ihrig combined for a two-hit shutout Thursday and defeated Lake County, 6-0, in Game 2 of the Midwest League championship series. The Cougars won Game 1 on Wednesday and are now one victory away from clinching the best-of-five series and winning their first league title since 2001.
Underwood, the Cubs' second-round pick in the 2012 First-Year Player Draft, struck out eight batters and walked five in six hitless innings before Ihrig relieved him to start the seventh. Ihrig extended the no-hit bid for another inning, before Lake County catcher Richard Stock and third baseman Grant Stock opened the eighth with back-to-back singles. But the Captains would do no more damage and Ihirg finished the game for his second save of the playoffs.
Underwood earned the victory in his second start of the playoffs. The right-hander has a 2.79 ERA and has struck out 11 batters and walked eight in 9 2/3 innings. During the regular season, he went 6-4 with a 2.50 ERA. He struck out 84 batters and walked 36 in 100 2/3 innings.
Designated hitter Mark Zagunis, the Cubs' third-round pick in June's Draft, went 3-for-5 with a double and a run to lead Kane County's offense Thursday. Left fielder Shawon Dunston added two hits and three runs.
After a travel day, the championship series moves to Lake County on Saturday for Game 3. First pitch is scheduled for 6 p.m. CT.
Teddy Cahill is a reporter for MLB.com. Follow him on Twitter at @tedcahill. This story was not subject to the approval of Major League Baseball or its clubs.