Ambassador for inclusion Bean visits Yanks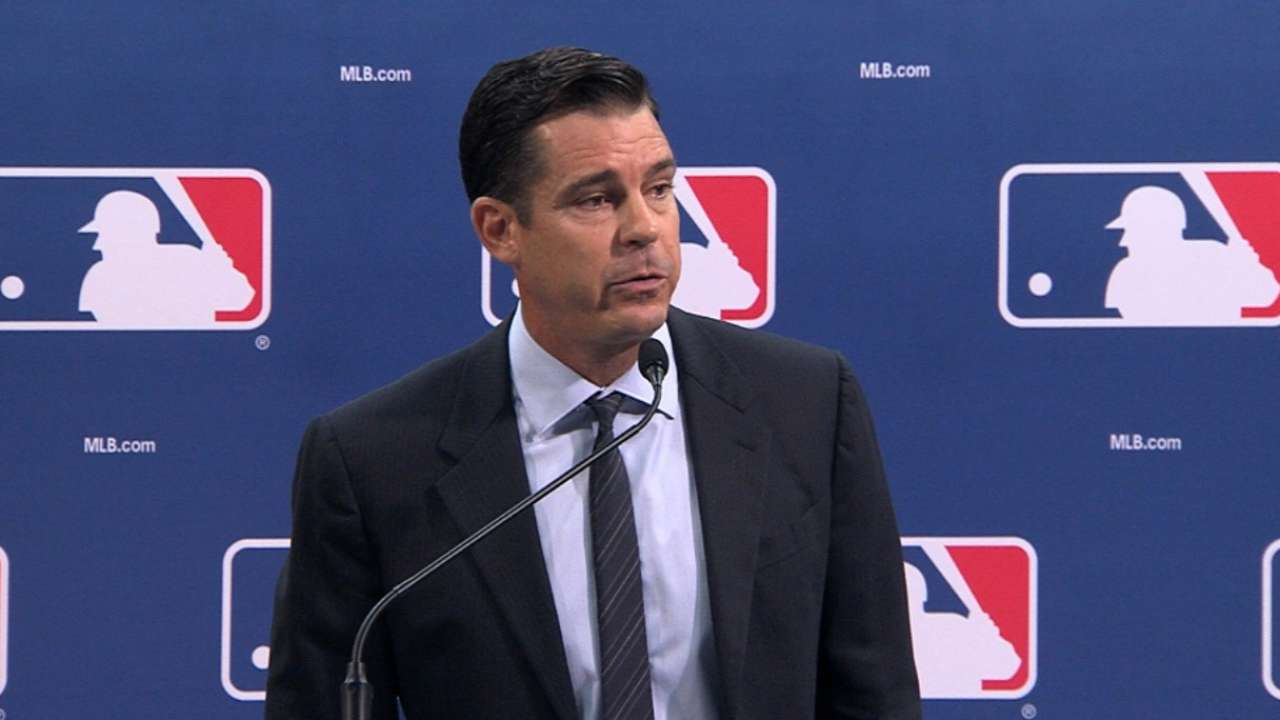 NEW YORK -- The Yankees invited Billy Bean -- Major League Baseball's first ambassador for inclusion -- to Yankee Stadium to watch Thursday's game against the Rays with general manager Brian Cashman and assistant general manager Jean Afterman.
It gave Bean a chance to meet some of the employees of the club and gave him a chance to explain his vision for the position.
"I'm realizing in my mind what a great responsibility this job is, and then how much opportunity there is to help the players and the message throughout the league," Bean said.
The Yankees participated in Bean's first community outreach event last month at Hetrick-Martin Institute, meeting with some of the members of the nation's oldest and largest social service agency dedicated to helping at-risk lesbian, gay, bisexual, transgender and questioning youth. Bean was joined at the event by Cashman and Afterman to talk to the students about job opportunities and ways they can get involved in baseball.
Since being appointed to the position in July, Bean has met with a few teams and is hoping to do more events like the one at Hetrick-Martin during the offseason.
"The thing that's so great is that we all are learning something with each one," Bean said. "There's no direct agenda. It's just to spread the message of what baseball's philosophy is, and I hope to be a really good communicator of it."
Jamal Collier is an associate reporter for MLB.com. This story was not subject to the approval of Major League Baseball or its clubs.