Belt cleared for baseball activities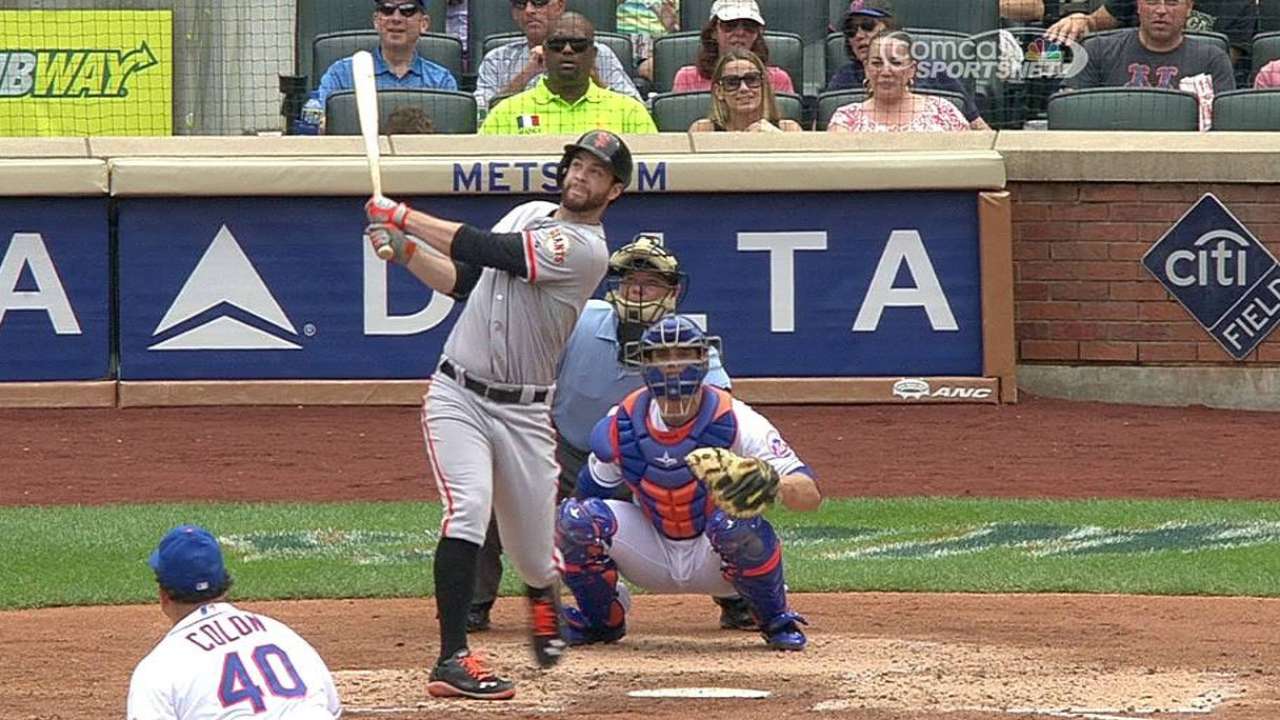 SAN FRANCISCO -- The Giants have gotten nothing but positive results on the field of late, and after completing a three-game sweep of the D-backs on Thursday afternoon, they got some good news off it, too.
After seeing concussion specialist Michael "Micky" Collins in Pittsburgh on Thursday, first baseman Brandon Belt was cleared to resume baseball activities.
"Good news, great news," manager Bruce Bochy said.
Belt will rejoin the team in San Francisco on Friday, and his activities will be "ramped up," Bochy said. Bochy expects to have Belt at his disposal before the end of the regular season, and guessed Belt would be available in the next seven to 10 days.
Belt was struck in the face by a thrown ball during batting practice in Miami on July 19, and missed the next 12 games with a concussion.
He appeared in five games after an early August return, but he was forced to the bench again with a recurrence of concussion-like symptoms. On the season, he's hitting .237 with 11 home runs and 24 RBIs in 51 games.
Ryan Hood is an associate reporter for MLB.com. Follow him on Twitter @ryanhood19. This story was not subject to the approval of Major League Baseball or its clubs.