Umps confirm Rendon's HR with brief review
Two-run shot precedes plunking of Werth, ejections of Colon, Collins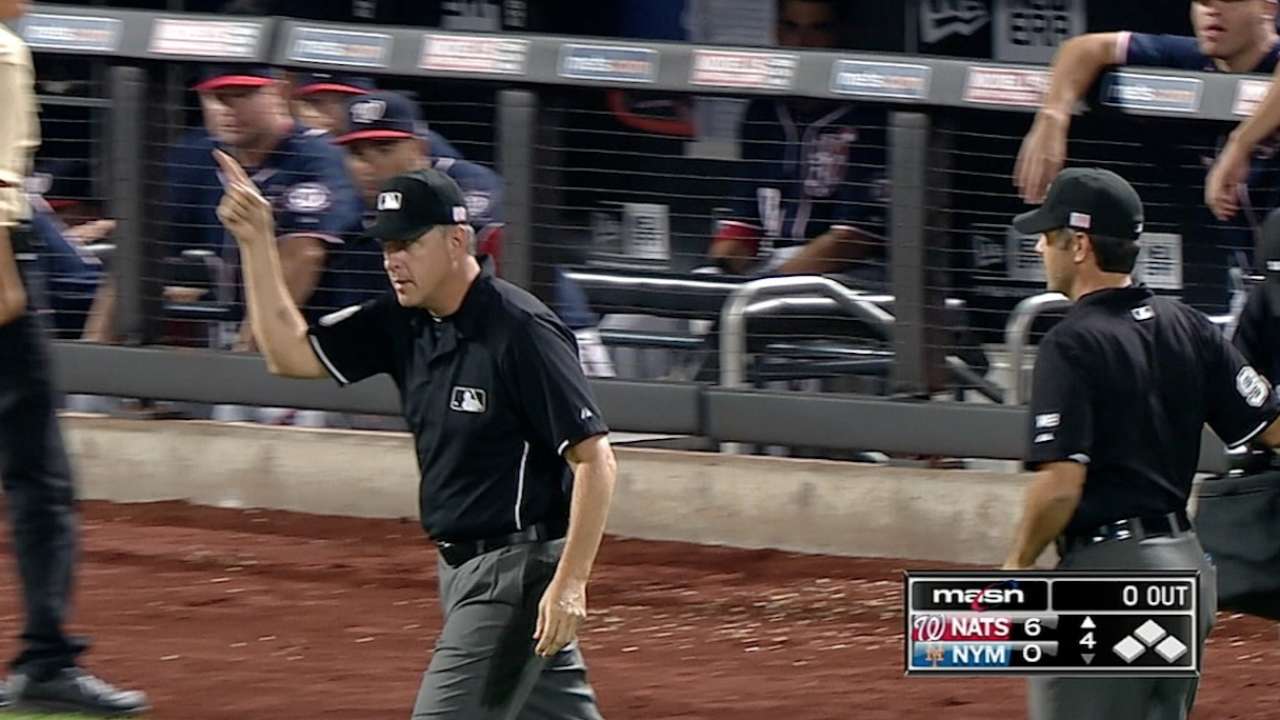 NEW YORK -- Mets manager Terry Collins' contention of a home run call Thursday night at Citi Field initiated a crew-chief review, and it took replay officials only 54 seconds to determine that Anthony Rendon's line drive indeed cleared the wall in left.
The homer gave the visiting Nationals a 6-0 lead, and Rendon was the penultimate batter starter Bartolo Colon faced before being ejected. He hit Jayson Werth with the next pitch.
Rendon's hit landed between the orange line at the top of the wall that the ball must clear to be a homer and a fence immediately beyond it, then bounced back onto the field, which led to the brief confusion.
Tim Healey is an associate reporter for MLB.com. This story was not subject to the approval of Major League Baseball or its clubs.