Yankees hold special 9/11 remembrance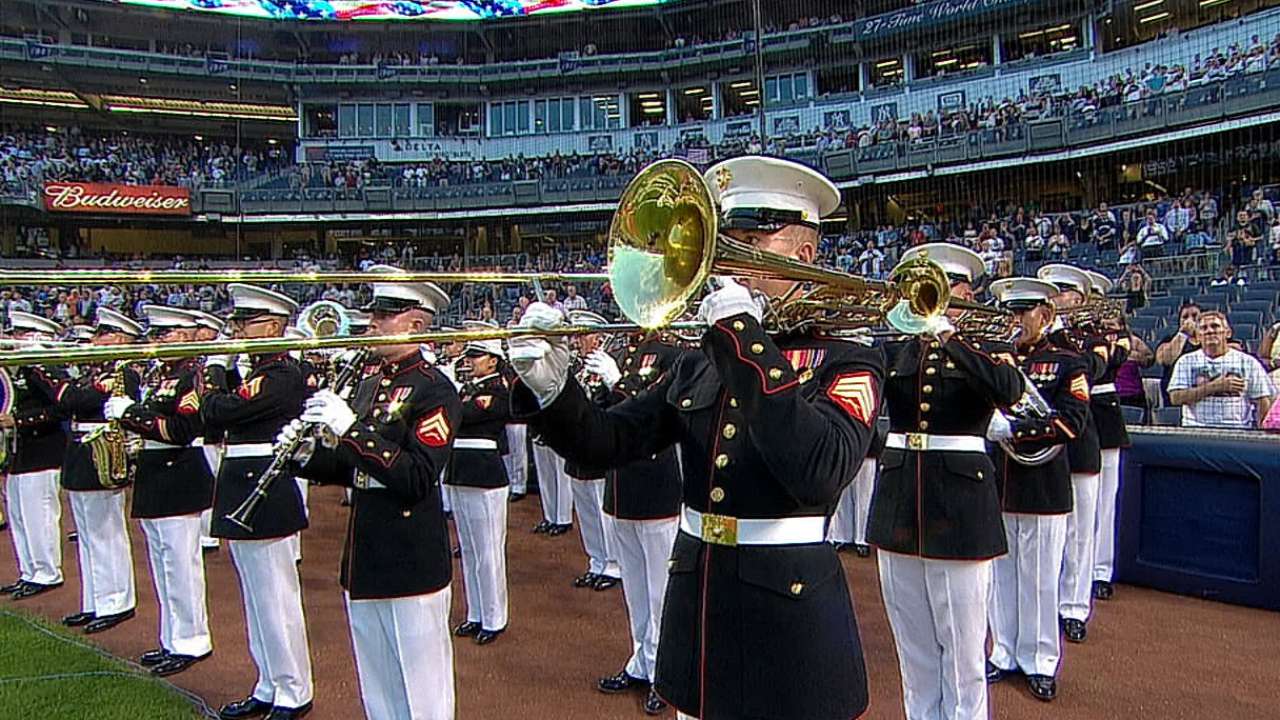 NEW YORK -- Prior to Thursday night's game between the Yankees and Rays, the Stadium's scoreboard played a video package of the conclusion to the 2001 season, in which the Yankees made an emotional run to the World Series against the D-backs.
The video's theme highlighted the importance that baseball -- which was suspended after the Sept. 11 terrorist attacks -- played in its return, especially in New York City. After a collective mourning, returning to the diamond became a therapeutic and unifying power for players, fans and citizens.
Thirteen years later, the memories still remain present within all those that were affected on that day.
"You wake up today, you have a lot of memories about that day, that year, 2001, that you'll never forget," said Yankees general manager Brian Cashman. "It's more of a day to reflect and appreciate everything around you that's good."
To honor the victims of that day and to keep their memories alive, the Yankees placed a wreath of flowers by the Sept. 11 Monument in Monument Park. The national anthem was then performed by the Quantico Marine Corps Band, comprised of combat-trained active duty Marines.
"It's important that we never forget how it's affected the way we live today, all the sorrow so many people in New York have went through, outside of New York as well obviously," said manager Joe Girardi. "It's just changed our lives. I think it's important that we're here, that we honor those who lost their lives, whether they were in the building or rescue workers, and we never forget."
"The fact that we're here in the ballpark and can enjoy a sporting event because of how our military and government has tried to protect us over the years ... you can appreciate and be thankful for [it]," said Cashman. "[You can be] thankful for our freedoms and our safety, but at the same time, that day is also a remembrance of, 'You have to be vigilant, you have to protective [and] you have to stand guard.'"
Jake Kring-Schreifels is an associate reporter for MLB.com. This story was not subject to the approval of Major League Baseball or its clubs.