Duffy says left shoulder is feeling much better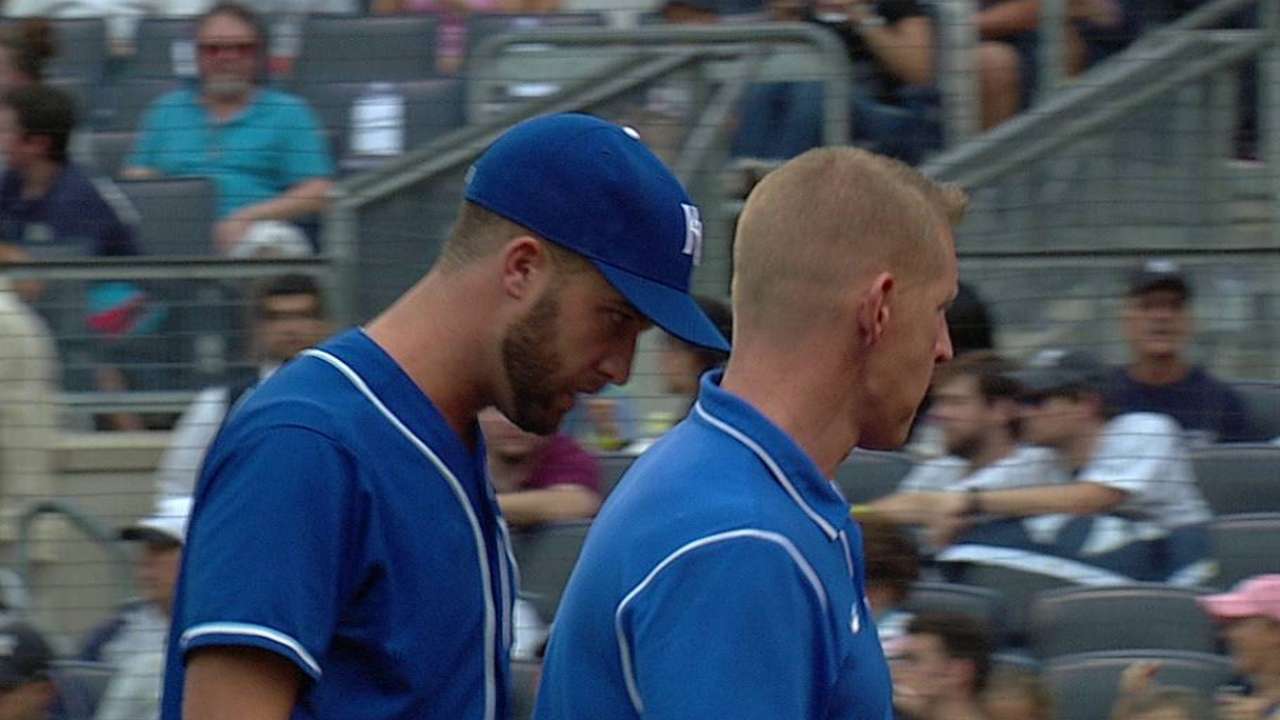 KANSAS CITY -- Will Royals left-hander Danny Duffy be able to make his next start on Tuesday night against the White Sox?
"I don't know, I've got to see what the doctor says," manager Ned Yost said.
A start then might seem iffy because, as of Thursday, Duffy had not picked up a baseball since throwing one pitch last Saturday at Yankee Stadium and leaving the game because of left shoulder problems.
However, Duffy is encouraged. The initial MRI showed no structural damage, only inflammation, and the shoulder is feeling much better.
Duffy has been undergoing daily treatment and seeing head team physician Dr. Vincent Key. On Thursday, the lefty underwent therapy in the training room pool.
"I felt nothing, I had full range of motion in the pool, I was doing all my stability stuff and it felt really good," Duffy said.
During his warmups last Saturday at Yankee Stadium, Duffy had trouble getting a feel for his pitches, especially his fastball and slider.
"It took a little longer to get loose in the 'pen and I think I pushed it a little too hard," Duffy said. "I threw that first pitch and it just really felt like it was swollen, just to keep it simple."
Now Duffy's condition is much improved.
"I feel miles better than I did at Yankee Stadium," he said.
As for next Tuesday against the White Sox ...
"My goal is I just want to start and we'll see what happens," Duffy said.
Dick Kaegel is a reporter for MLB.com. This story was not subject to the approval of Major League Baseball or its clubs.