Holt dealing with concussion-like symptoms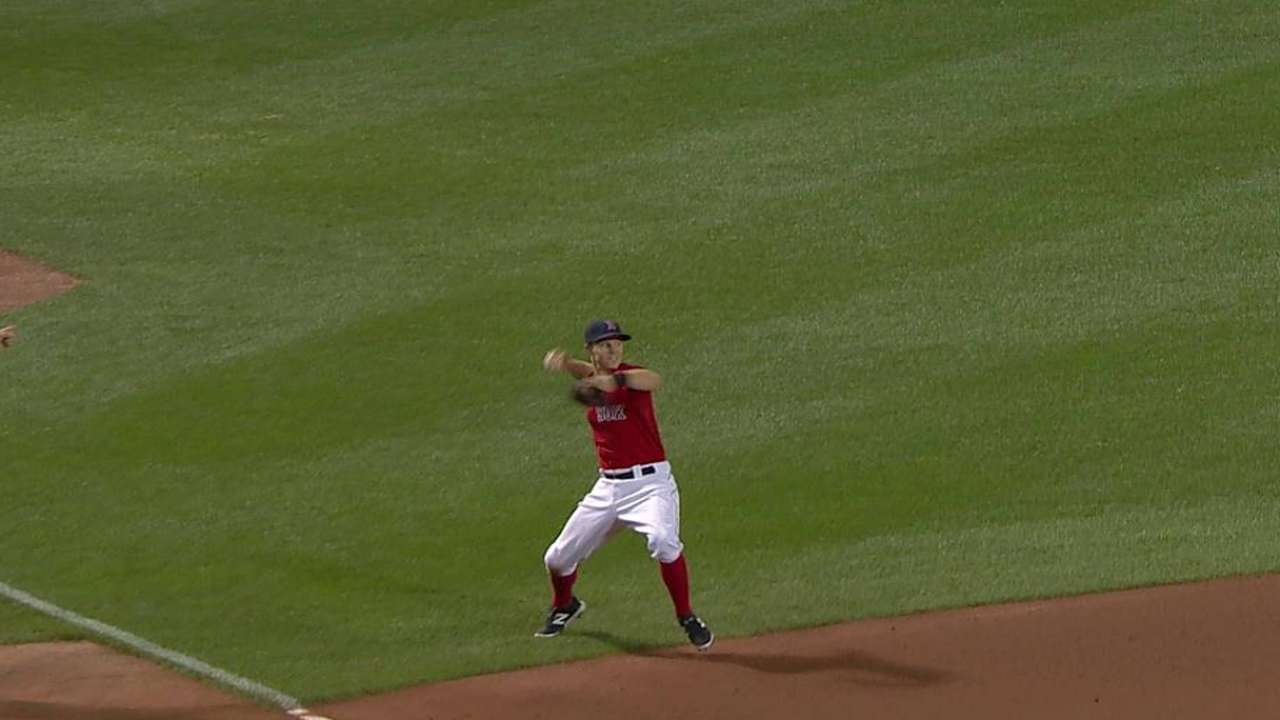 KANSAS CITY -- The Red Sox on Thursday said that the symptoms from an illness that forced infielder Brock Holt to miss the last six games might be concussion-related.
Manager John Farrell said Holt was sent to Pittsburgh on Thursday to see Dr. Michael Collins, a concussion specialist, "just to take every precaution necessary."
Farrell theorized that these symptoms -- nausea, lightheadedness and dizziness -- derive from a collision with second baseman Dustin Pedroia in late August.
"The only thing that we can trace back is when he and Dustin collided in Toronto at the beginning of the previous road trip," Farrell said. "He didn't complain of anything in the moment. The tests that we do conduct on everyone after some impact were negative, [he] played regularly from that point on."
But Holt left last Friday's 9-8 win vs. the Blue Jays in the 10th inning and he's since remained absent from the lineup.
At first, the Red Sox believed his symptoms revolved around a sickness with which Holt and his wife were dealing. But as Holt's symptoms persisted, Boston began suspecting something more serious.
"While he was showing some signs of improvement over the last couple of days, still some of the lightheadedness and the dizziness has not cleared up," Farrell said.
After four games in Kansas City, the Red Sox head to Pittsburgh, where, after seeing Dr. Collins, it will be determined if Holt can join the club.
Jackson Alexander is an associate reporter for MLB.com. This story was not subject to the approval of Major League Baseball or its clubs.