Betts will get full-time duty for Sox at second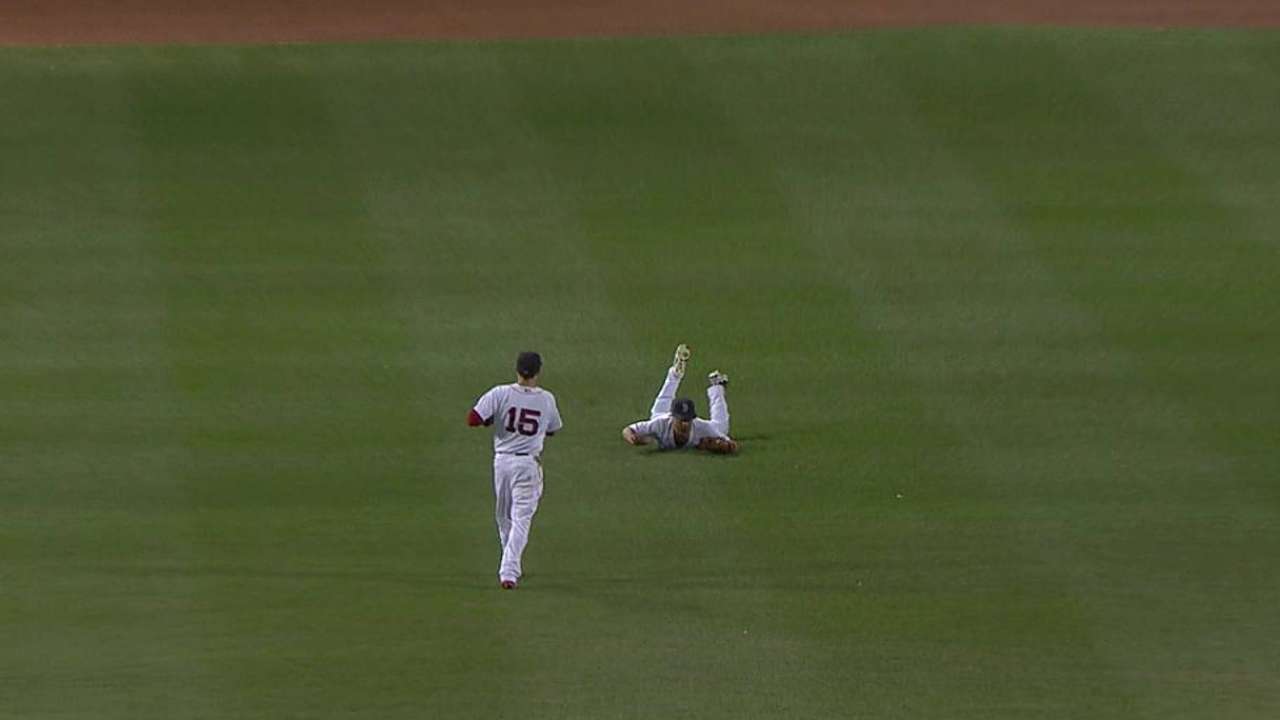 KANSAS CITY -- With Dustin Pedroia out for the season, and Brock Holt still dealing with a head injury, Red Sox manager John Farrell revealed on Thursday that Mookie Betts will likely fill the second-base job for the remainder of the season.
"It's based on the changes that have taken place to the roster," Farrell said. "When [Pedroia] went down, Brock was going to get the remainder of the reps at second, but now with that being in question, this is a chance to keep Mookie on the field every day."
Pedroia underwent successful season-ending left wrist surgery on Thursday, and the Red Sox fear Holt is dealing with post-concussion symptoms, leaving a void at second base, the position Betts played the majority of his first two seasons in the Minors.
Betts started Thursday's series opener with the Royals in right field, with Jemile Weeks filling in at second. But Farrell insisted that installing Betts at second was imminent.
"It could be as early as tomorrow," Farrell said, adding that Betts would man the position "fairly regularly."
Farrell made it clear that the organization still views Betts as an outfielder long term, but with Rusney Castillo's promotion coming soon, an already crowded outfield is about to get tighter.
Moving Betts to second for the remainder of the season allows the club some much-needed flexibility.
Jackson Alexander is an associate reporter for MLB.com. This story was not subject to the approval of Major League Baseball or its clubs.